The latest models that had everyone talking at this year's Miami shows
The boat shows in Miami this year did not disappoint. After a Covid-induced hiatus in 2021, they were back with a bang – enjoying large, buyer-minded crowds and all the pageantry and bon homie one would expect from one of the biggest and best boat-show scenes in the world. Here are a few of the models that impressed us the most last month.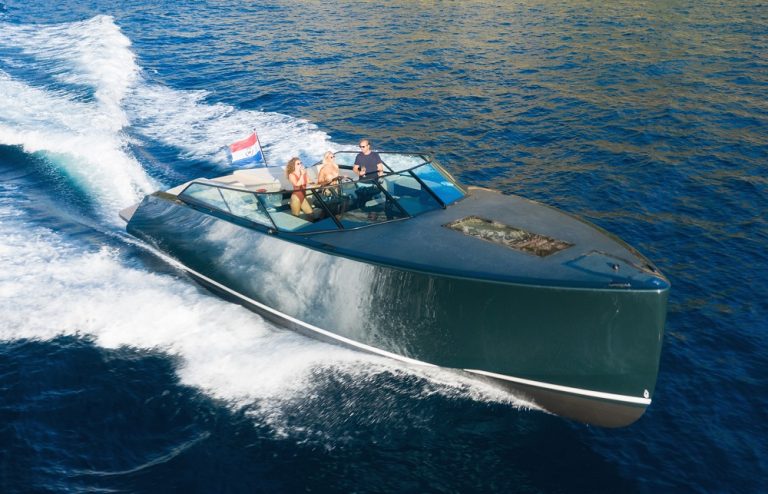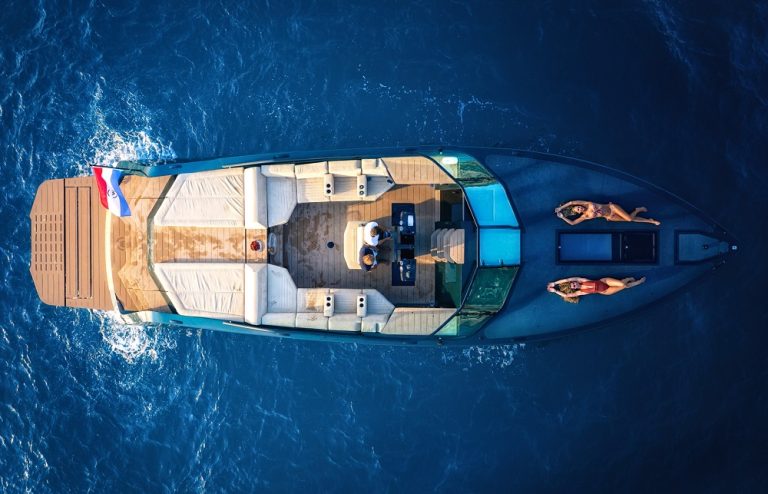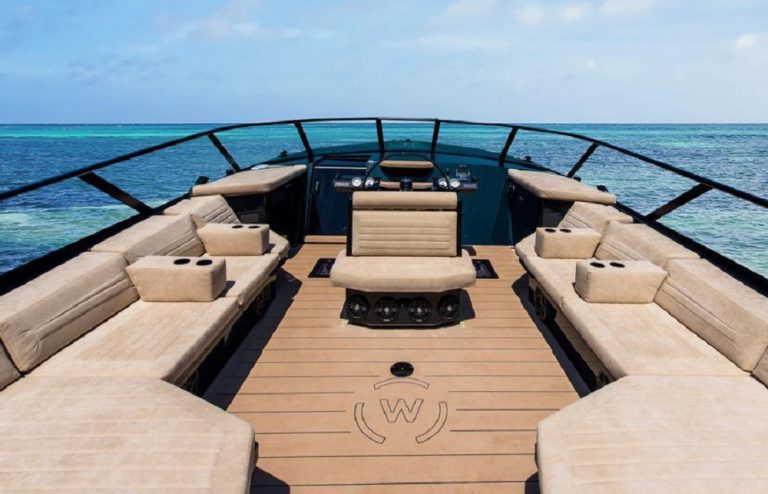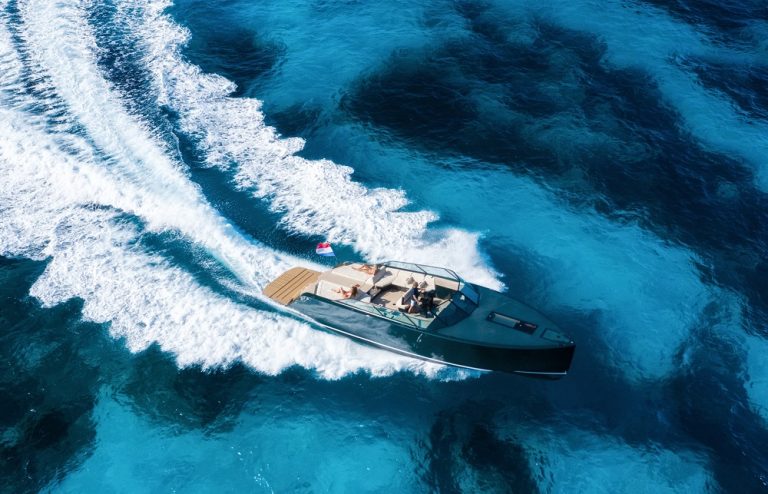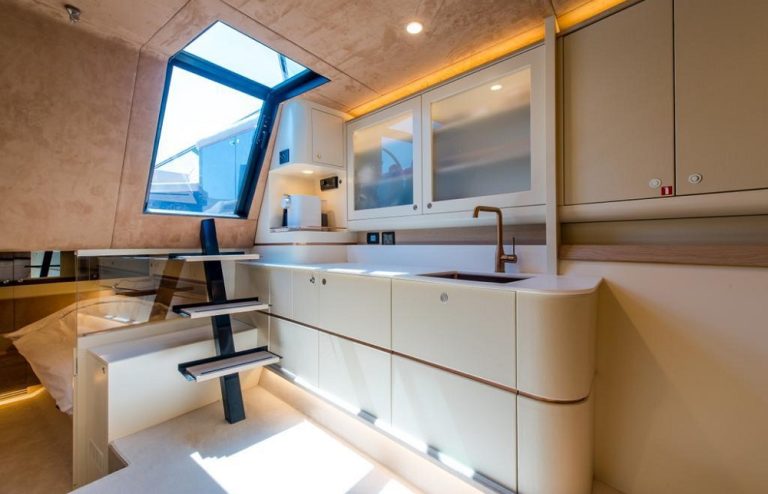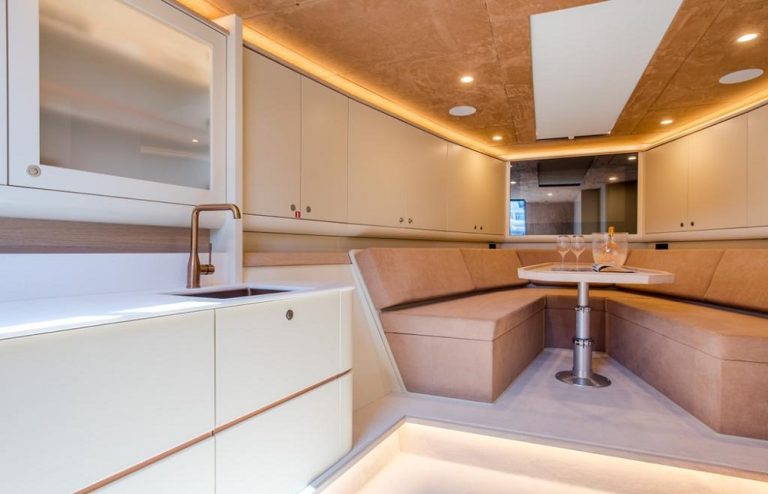 Waterdream California 52
From Holland comes the California 52, an aluminum dayboat modeled after the party boats seen on the canals of Amsterdam on a sunny weekend day. Simple by design, this boat has a pleasingly clean aesthetic and benefits from Dutch craftsmanship, which is among the world's best. It also has a surprisingly roomy cabin with enough headroom for even the tallest Dutchman. But the real story here is the wheel. Three feet in diameter and made of carbon fiber, it looks like it belongs on a 100-foot racing sailboat. The only thing more impressive than the amount of control the wheel affords the captain is the absolute wow factor it has when you see it at the dock.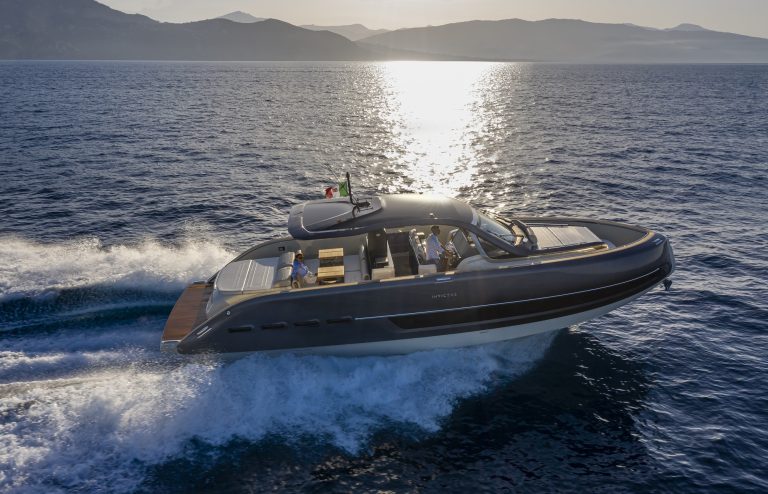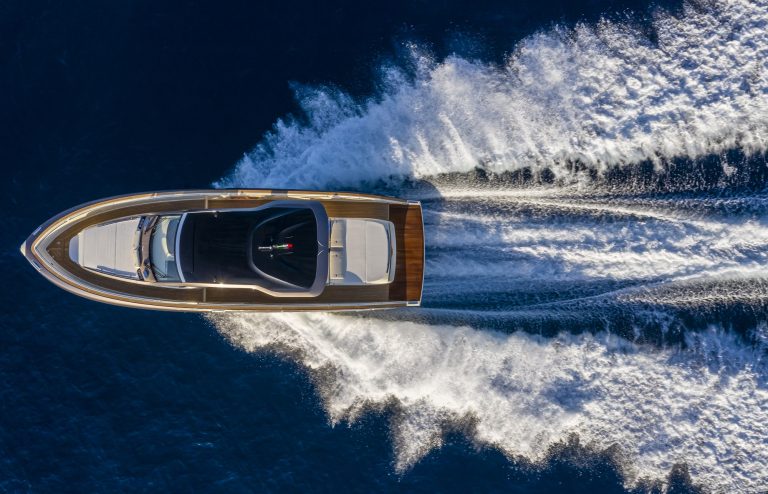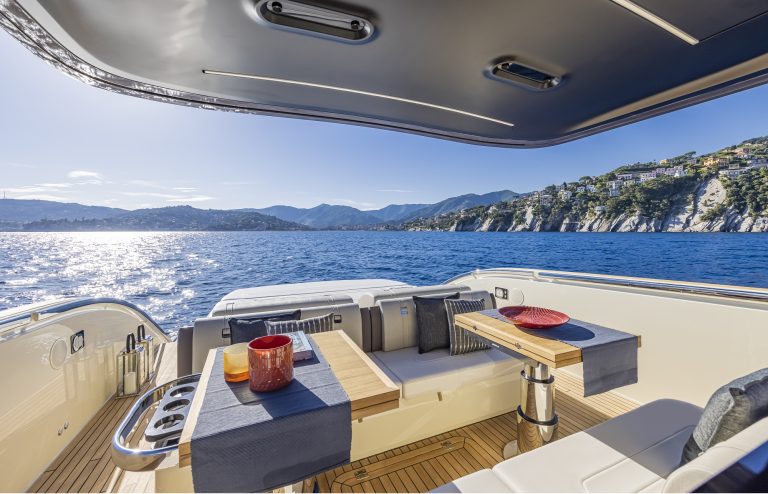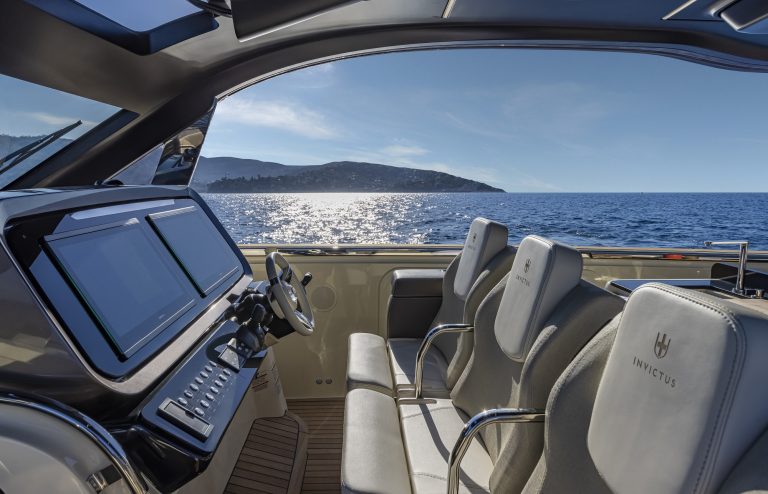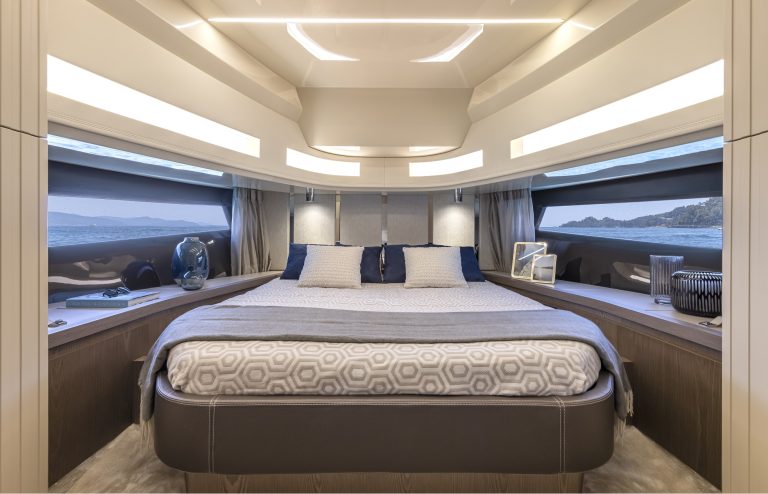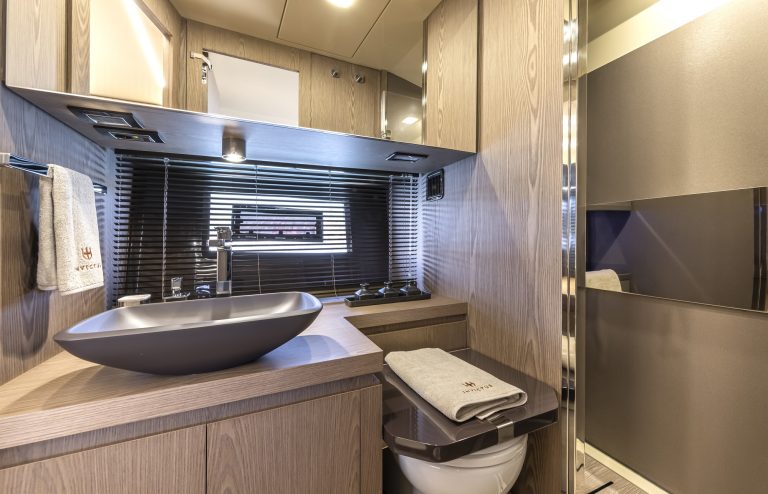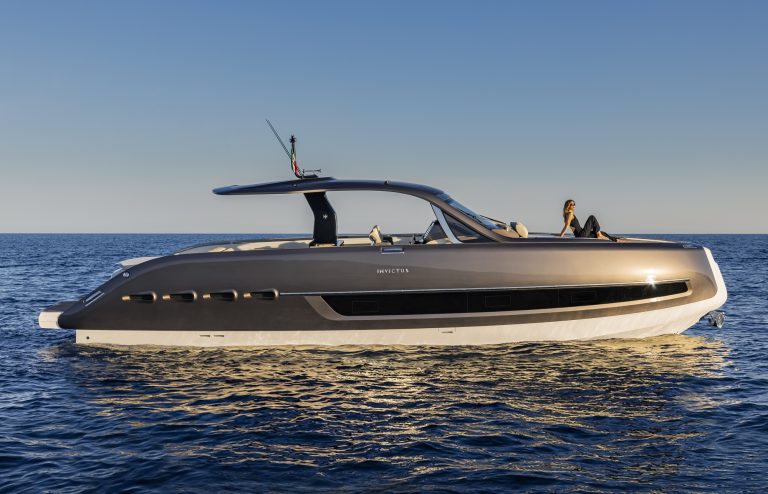 Invictus TT460
From Forli, Italy, comes a suave Italian dayboat that provides a sporty ride as well as exemplary onboard detailing that makes her equally adept as a primary boat or as a tender. The fully custom boat has no base price, but comes well equipped at about $1,900,000. For that, you get a sleek carbon-fiber T-top, sunbathing areas both forward and aft, and two fold-out terraces at the cockpit that greatly enhance the entertaining space when this boat is at a standstill. At speed the boat rides on a sporty stepped hull at about a 24-mph cruise. Guests aboard the boat in Miami were serenaded above the howling wind at those speeds by 12 Bose speakers.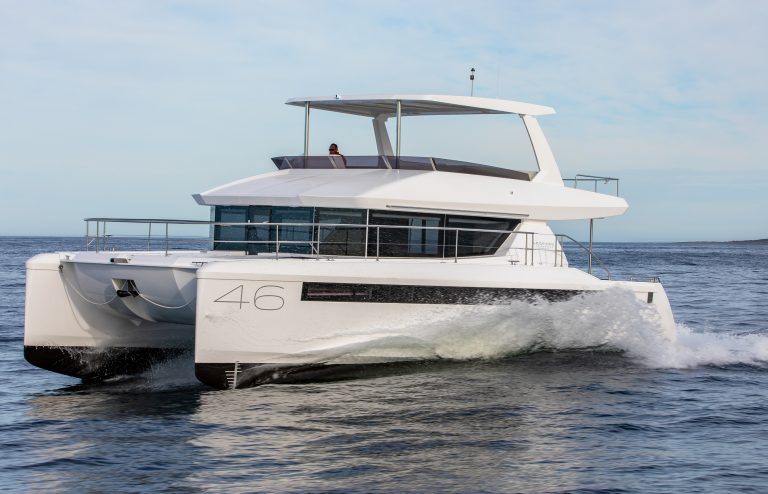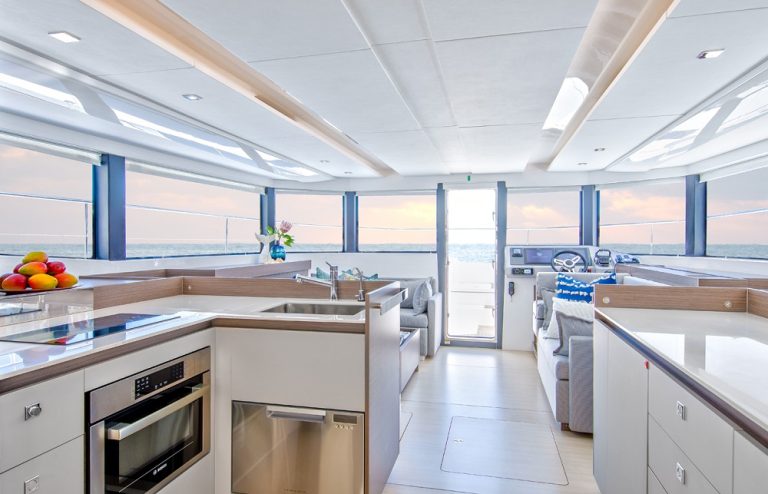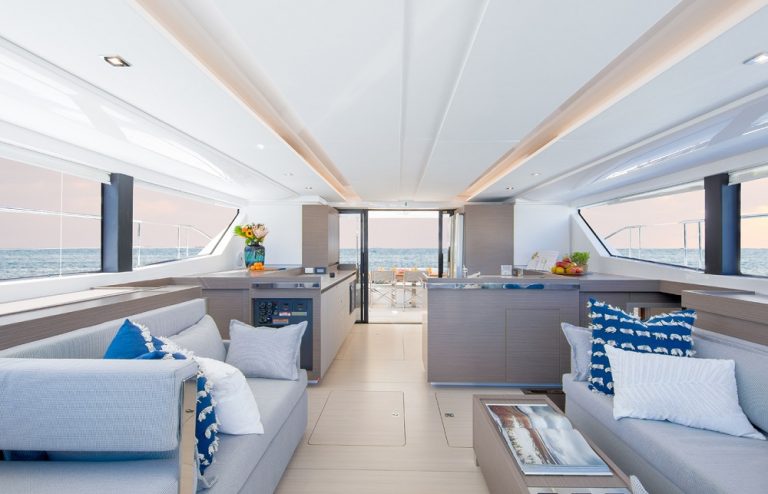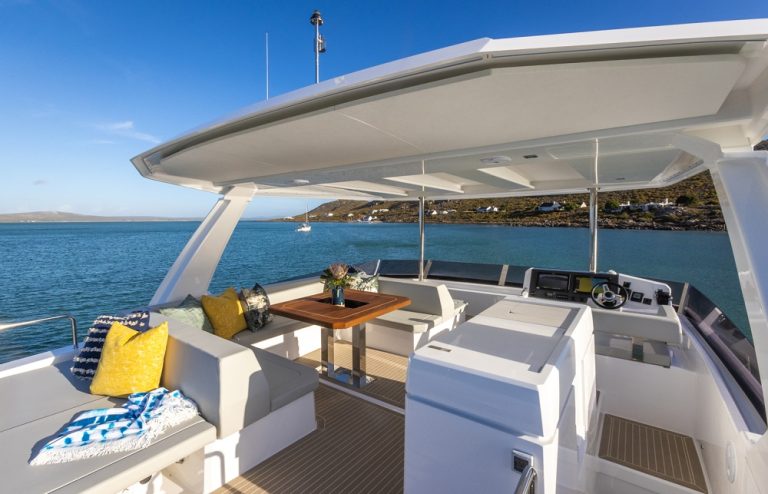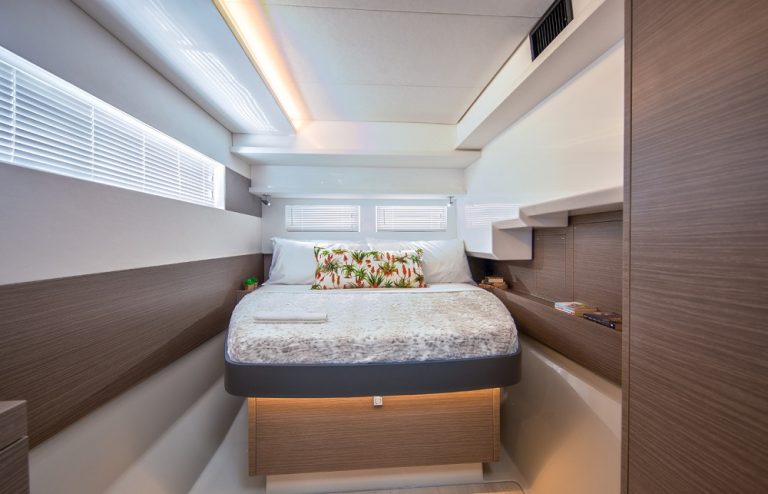 Leopard 46 Powercat
Power catamarans seem to be having a moment as of late, and one that was particularly popular in Miami was the Leopard 46 Powercat. The boat made its global debut there before joining the Moorings global charter fleet, branded as the Moorings 464PC. Leopard builds in South Africa, surrounded by some of the roughest oceans on Earth, so you know that this boat will handle well in any sea. And with a massive 24-foot beam she has loads of space, both in her extra-wide salon, her roomy flying bridge, and in cabins situated in both hulls—a particularly charter friendly layout due to the unrivaled privacy it offers. The 46 also has a leggy range of 1,600 nautical miles, which makes it amenable to private owners who want to cast off lines and cruise far, far away, albeit in style and comfort.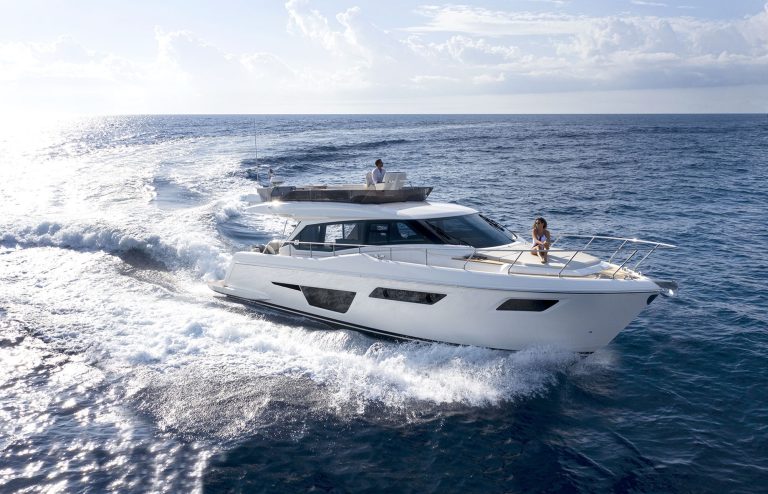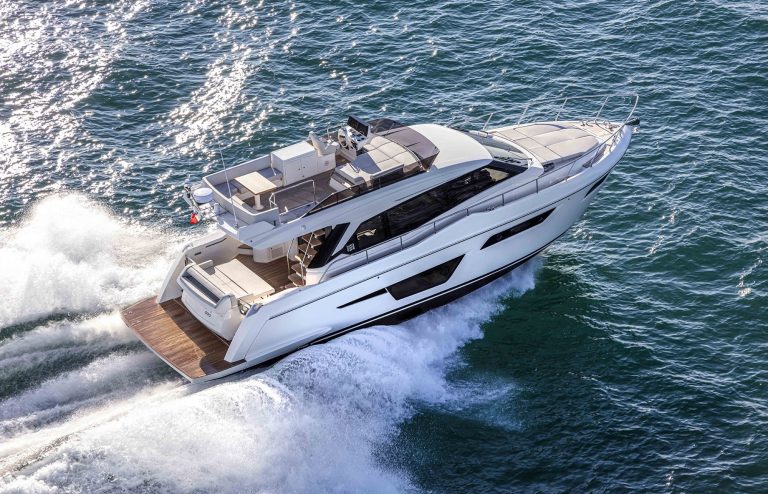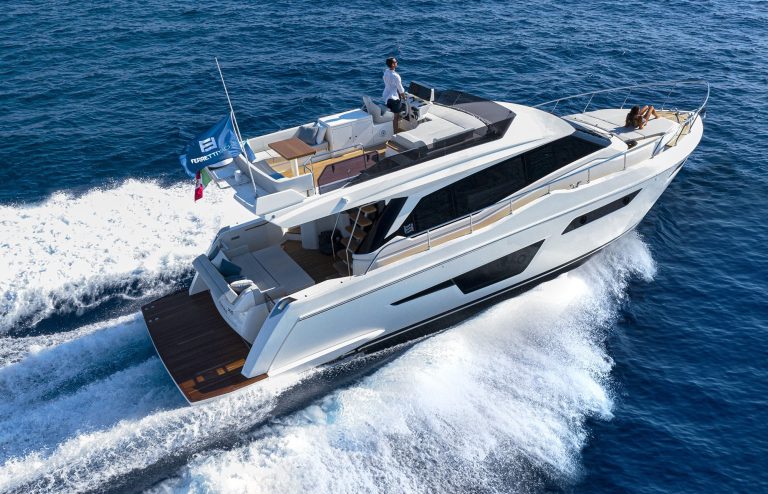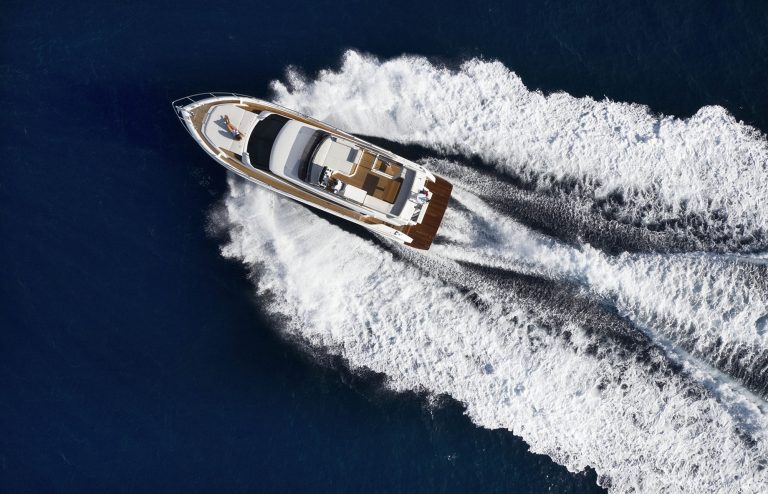 Ferretti 500
From one of the world's largest and most prolific boatbuilders, Ferretti Yachts, comes this sizzling motoryacht. It would hardly be a boat show without a new model from the Italian powerhouse. This year's Miami show saw the long-anticipated U.S. debut of the 500. This mid-sized flybridge cruiser encompasses all the glitz and glamour boaters expect from Ferretti in a package that will keep its guests warm and safe in bad weather. Multiple entertainment areas are the key to this model. A massive flybridge with a sunpad forward and L-shaped seating aft complements a roomy cockpit with mirroring stairways to port and starboard that lead to a hydraulic swim platform. The salon is the place to be when you want to get out of the elements, and is notable for the luxurious fabrics therein, as well as a level of fit and finish that keeps customers coming back. Lastly, a large sunpad on the bow makes for a pleasant place to catch some rays while docked stern-to, since the boat's superstructure blocks sun bathers from prying eyes on the dock.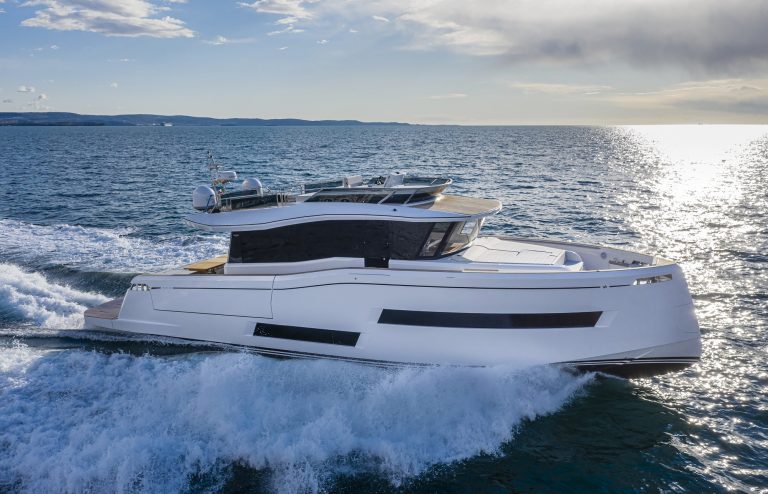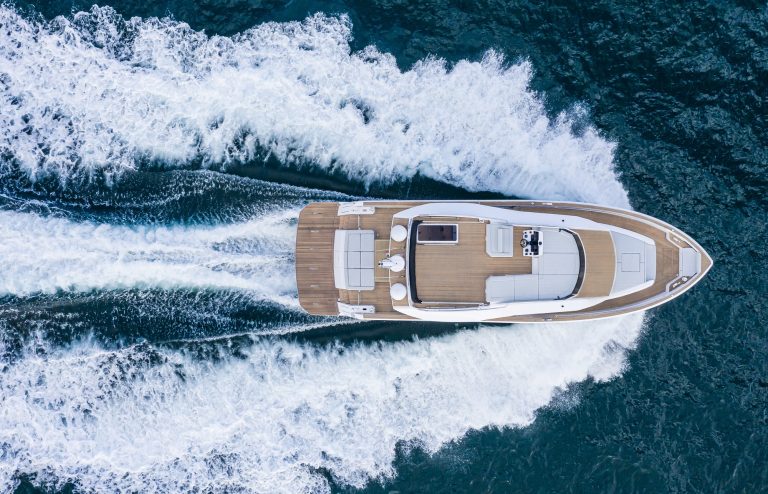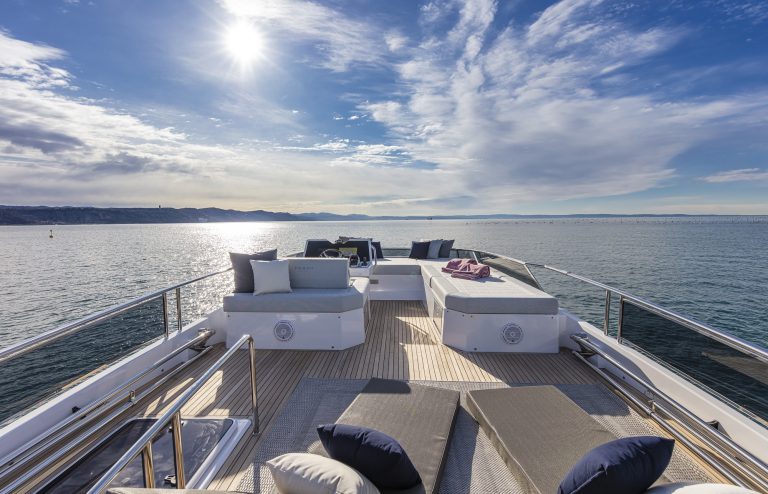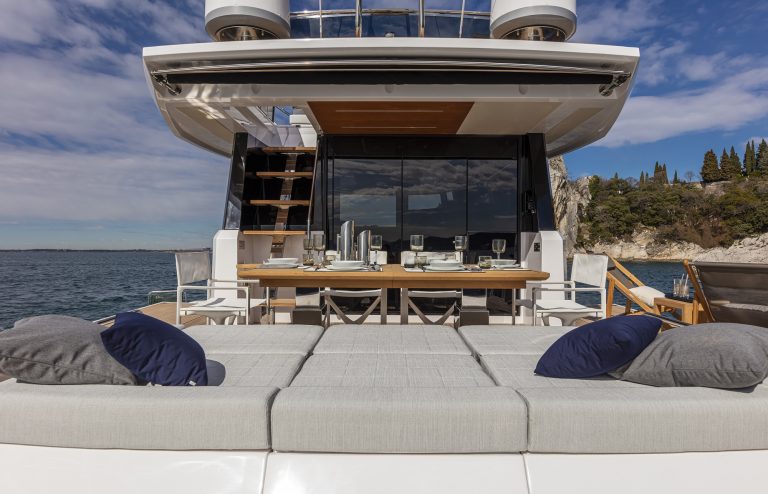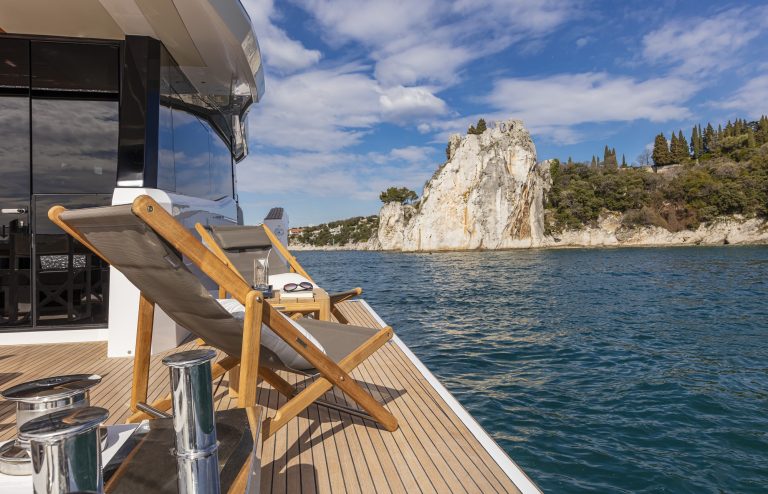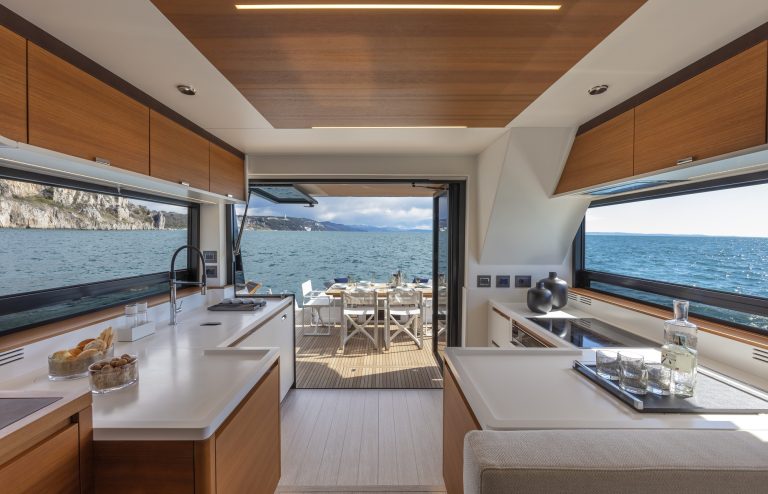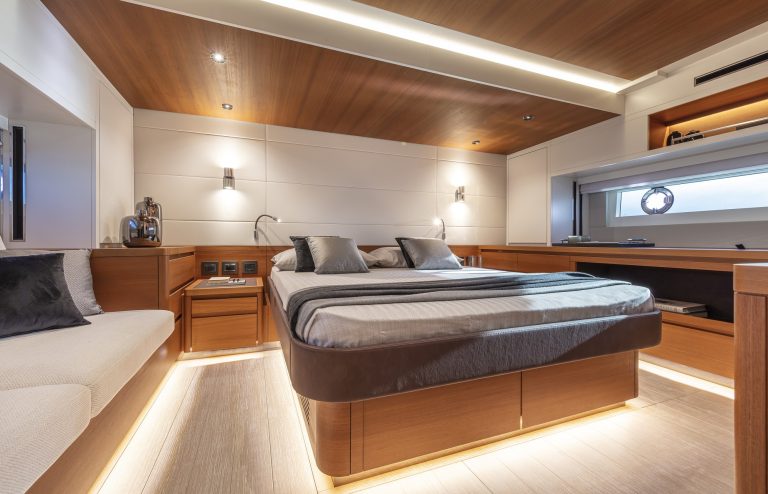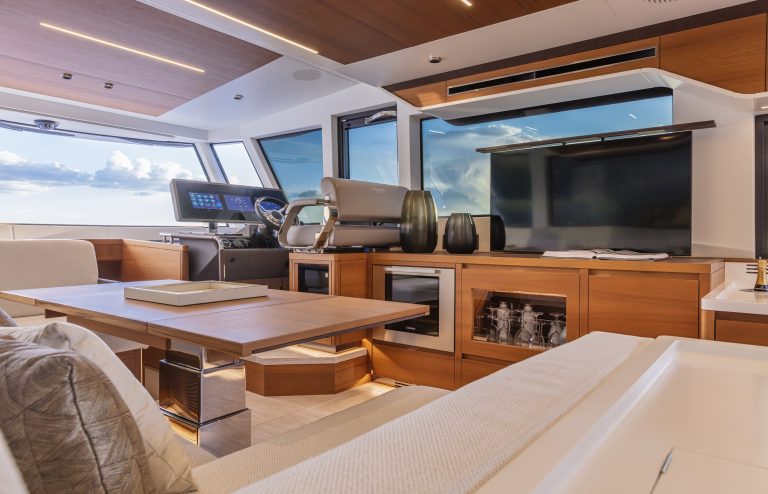 Pardo E60
Yet another Italian entry into the lineup, the Pardo E60 has made its much anticipated U.S. debut. The largest offering in Pardo's range, the E60 is a do-it-all SUV of the sea that has mega-yacht styling cues in its exterior lines. With twin 700-horsepower Volvo Penta IPS pod engines, the boat offers a fast and maneuverable ride that will keep captains and guests enthralled. Foldout terraces to either side in the cockpit enhance outdoor entertainment space while a fully enclosed pilothouse stuffed with luxe upholstery and fine finishes make the Pardo a top-notch choice for entertaining. This is a boat that can do nearly anything you ask of it, and do it with aplomb.