Minimalist design marries maximum efficiency
Large glass windows throughout the Crocus yacht welcome in plenty of natural light, highlighting the vessel's connection to the sea and the natural elements. Onboard, Crocus is decorated in an earthy palette consisting of dark browns, bright whites, soft greys, and saffron. 
These starkly contrasting colors combine harmoniously, creating a calm and comfortable atmosphere. This colorway is carried throughout the interior, showcased by high-quality fabrics and materials including tropical ebony wood, precious statuary marble, and smooth Alcantara.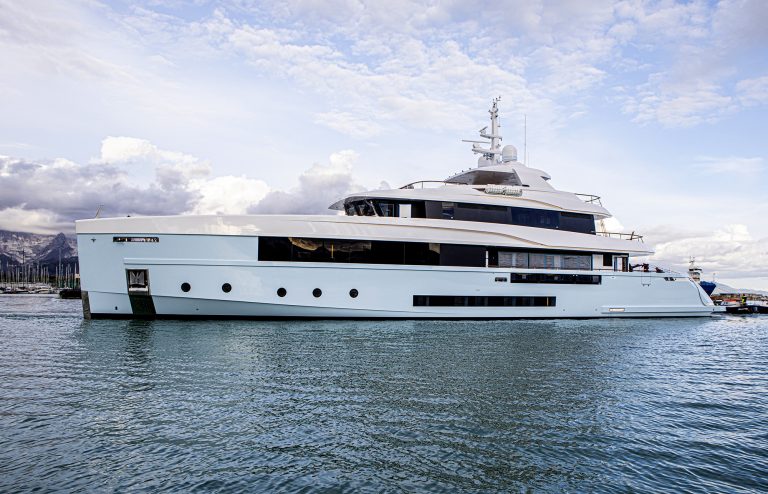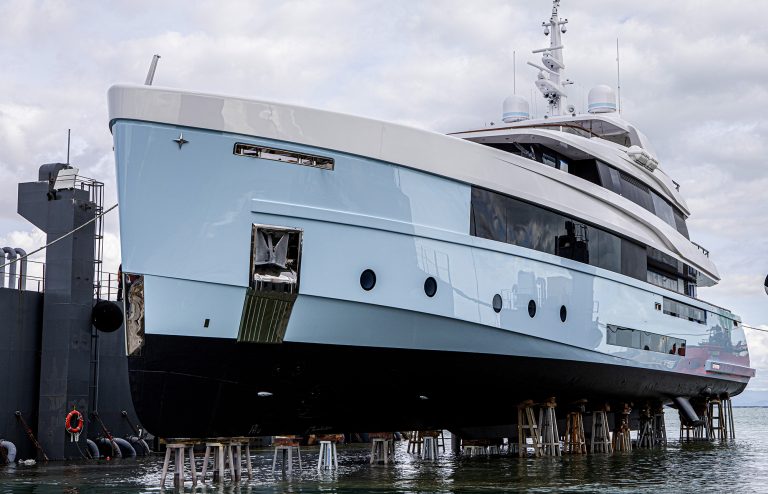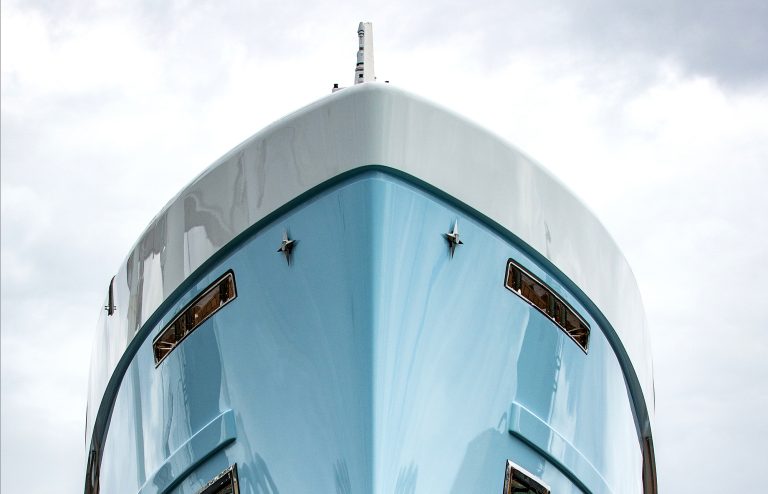 Moreover, Crocus' geometrically balanced proportions and composition further this feeling of equilibrium. The yacht's clean silhouette is carried across four main decks – including the main deck, sundeck, beach club, and lower deck. The yacht also hosts an outdoor garage, in which tenders up to seven meters can be stored. 
On the main deck, boaters will find the dedicated Owner's Room. This versatile space includes a dining space, salon, and kitchen. Delving deeper into Crocus, its lower deck includes four cabins, the beach club, and stock and crew zones.
Across the entirety of Crocus, all equipment and materials prioritize boaters' safety. With this, owners can have peace of mind that their yacht is free from facing any maritime dangers.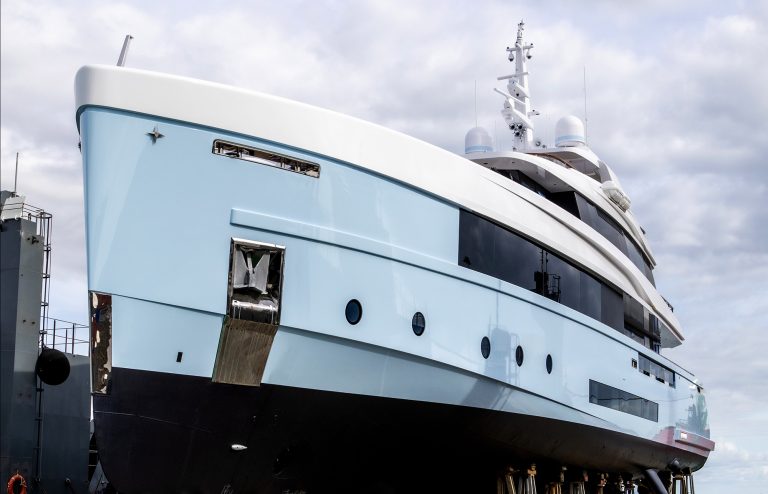 Crocus' design is sleek, discrete, and undeniably contemporary. All the aforementioned design elements are perfectly packaged into a yacht that remains under 500GRT. With this, Crocus enjoys maximum efficiency, expansive space, and high-quality performance.