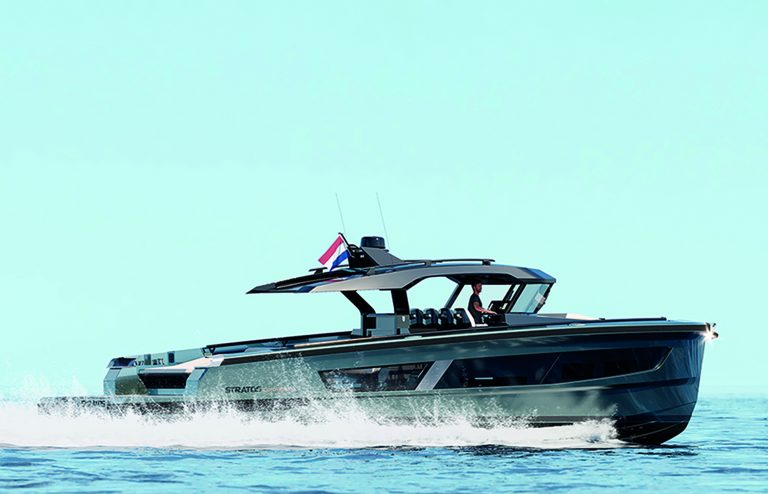 Introducing the Dutch Built 50 
Stratos Yacht unveils their first model 
Luxury motor yacht company Lengers Yachts has recently expanded with the launch of its newest brand Stratos Yacht. Stratos' debut into the waters of the yachting industry is being capitalized on with the release of their Dutch Built 50.
With Lengers' fifty years of nautical expertise and Stratos' innovative new vision, the release of the Dutch Built 50 sets a new precedent for yachts in the 50-foot segment.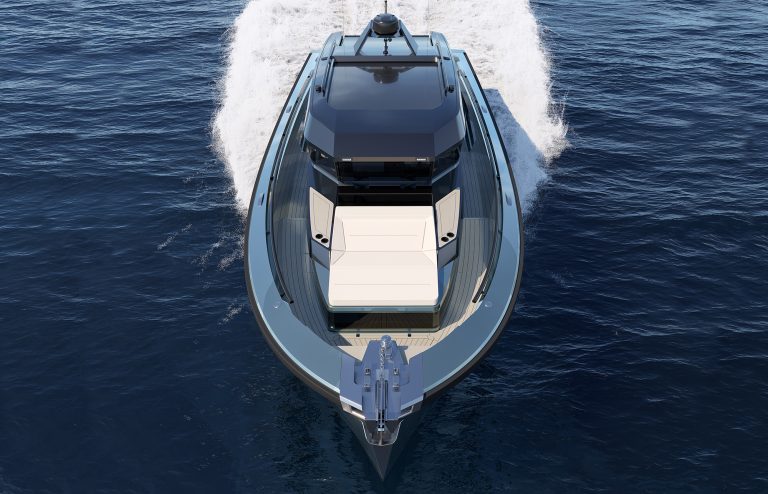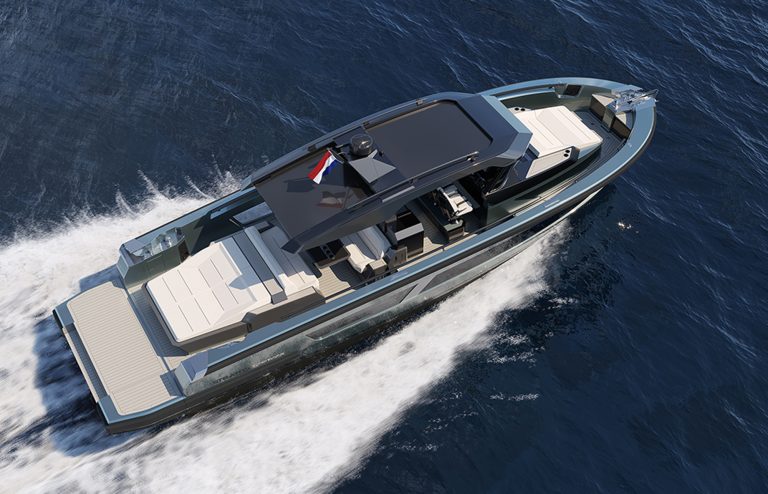 Featuring world-renowned Dutch craftsmanship, the new yacht guarantees seaworthiness, even in the roughest weather conditions. This capability is bolstered by the brawny construction of the vessel, which was built with high-quality materials to ensure strength and sturdiness. 
From bow to stern, the yacht measures 15 meters. It is capable of reaching a zippy 36 knots and has a nautical range of 400-450 miles. 
CEO of Lengers Yachts and the pioneer behind Stratos Yacht, Bas Lengers, comments on the yachting industry's demand for a boat like the Dutch Built 50. He remarks, "I felt the 50 ft category needed a tough, resiliently robust vessel, one that is truly seaworthy and built to superyacht standards. A yacht that could cruise with ease even in the toughest of weather conditions: an SUV on water."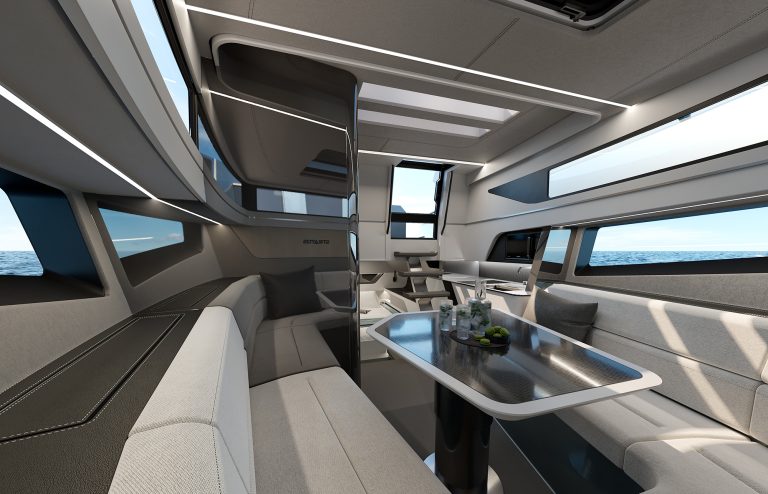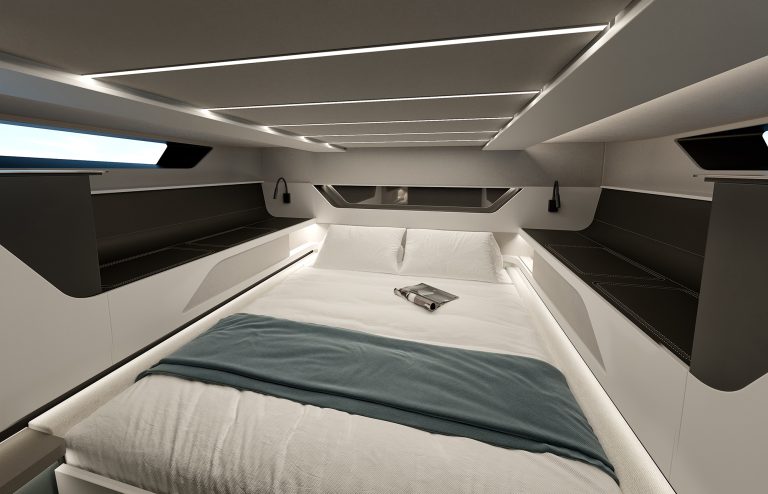 Lenger's yacht concept was materialized by yacht designer Bernd Weel and engineered by Sea Level naval architects. These experts worked to create an extra dense hull made from high-end composite materials, including lightweight carbon.  
With this, the Dutch Built 50 has been granted a CE category A rating. This award indicates the vessel's ability to seamlessly slice through waves above 4 meters and handle winds of over an eight on the Beaufort Wind Force scale. 
Fashion-forward boaters will be glad to note that much of the Dutch Built 50's design is customizable. The yacht is available in twenty-five colors, with custom teak and cushion options. Owners have the choice of fitting a hydraulic submersible swim platform. Furthermore, three different color schemes are also available for the interior.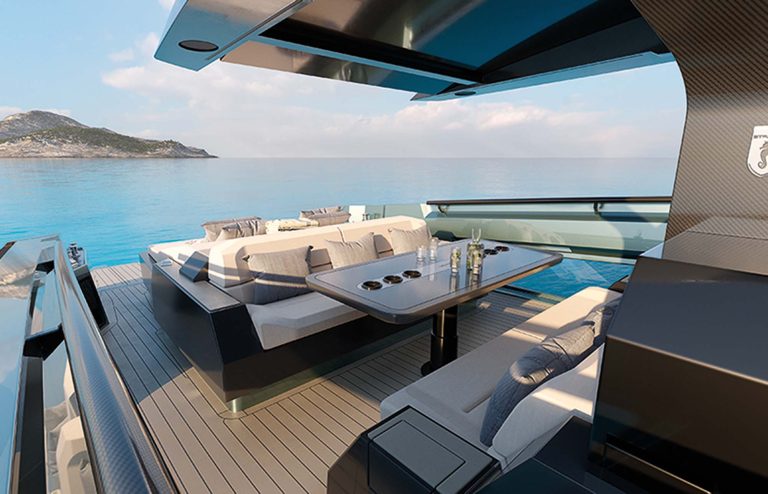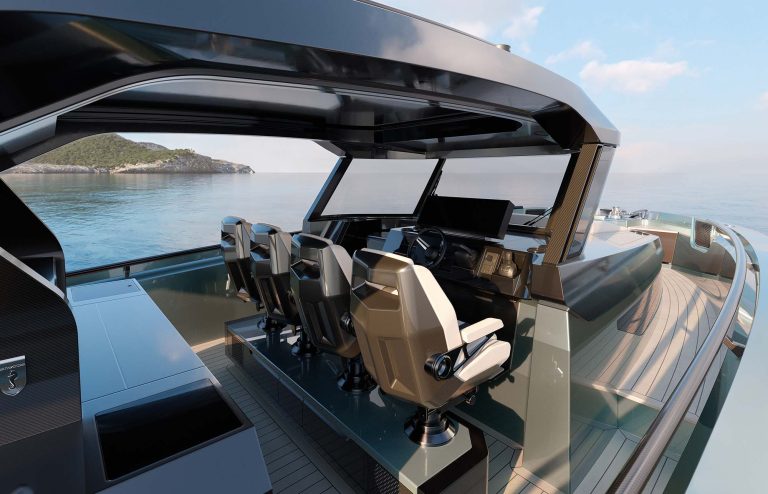 Venturing on board, the boat features a carbon hardtop with an automatic sunroof and a stainless steel wet bar, among other luxe features. The Dutch Built 50 is capable of sleeping four. 
Wherever the winds take you, Stratos Yacht's debut vessel can transport you there in style