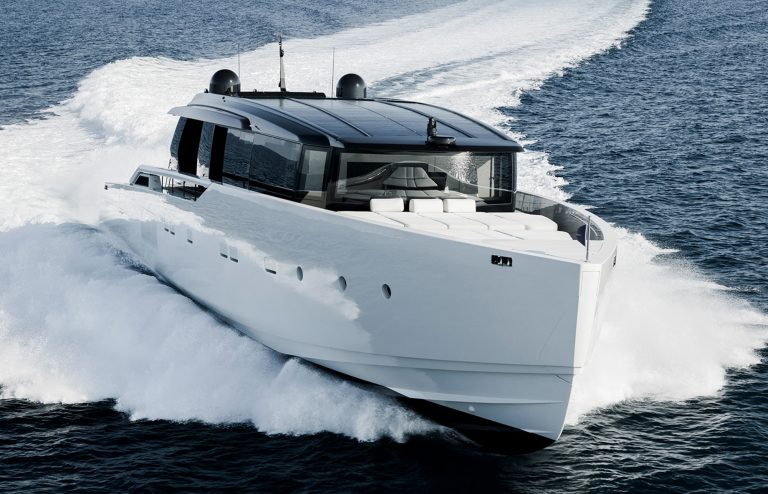 Sanlorenzo Yachts' Sporty SP110
Introducing the 'Smart Performance' Range
Sanlorenzo Yachts is expanding its fleet with its first-ever open coupe model, the revolutionary SP110. This zippy new model will allow the Italian shipbuilder to open the door to the world of sports yachts.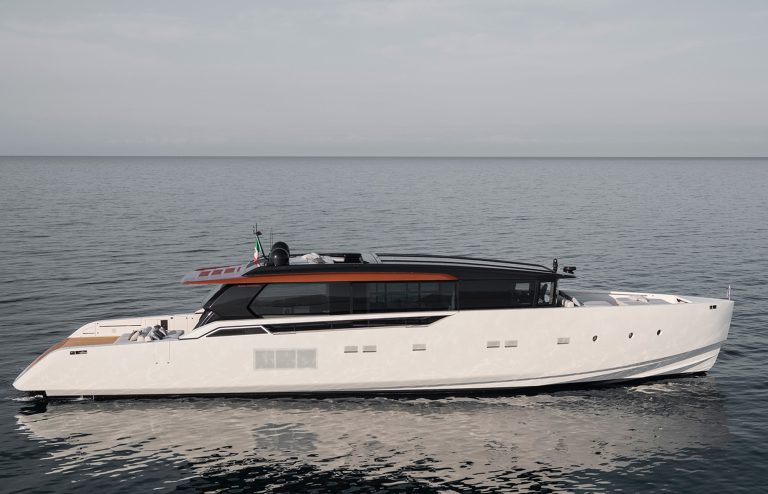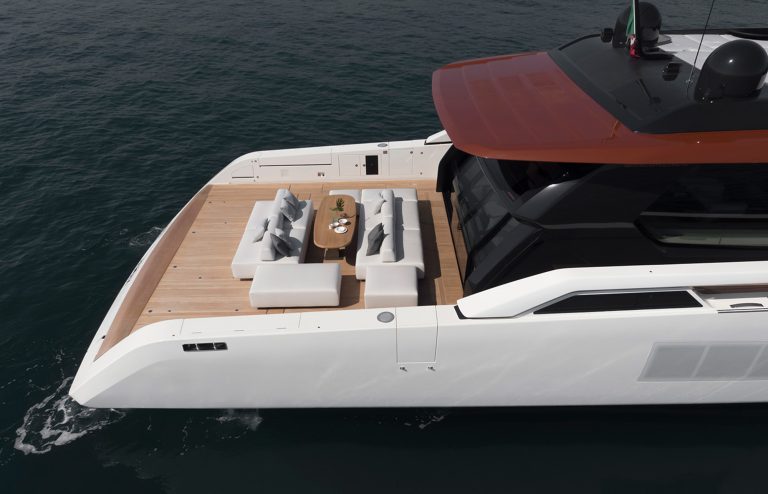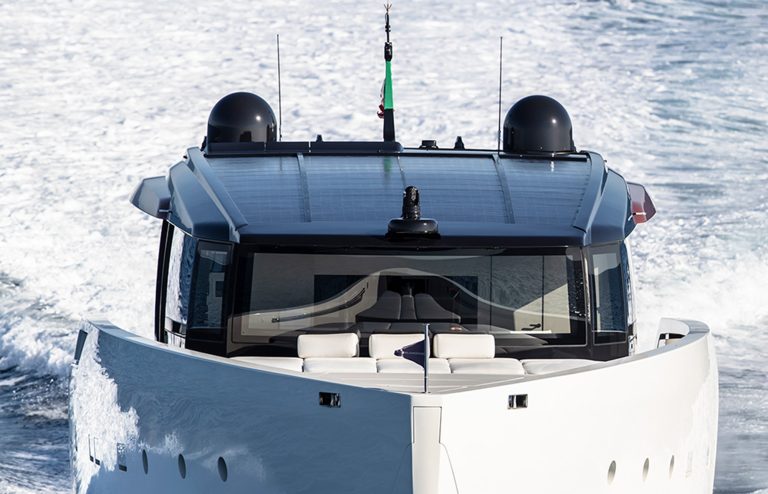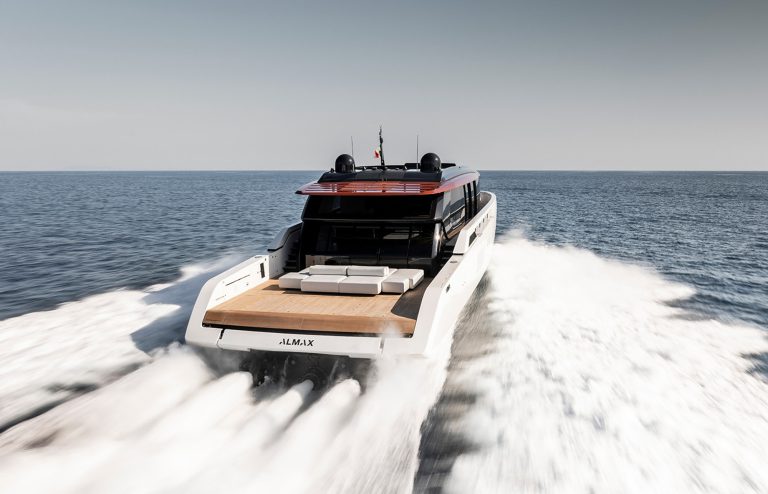 Bearing the "SP" ("Smart Performance") title in her name, the SP110 delivers high performance with maximum energy efficiency, thanks to its fractional propulsion system. Furthermore, the sustainable vessel is equipped with an energy recovery system that utilizes monocrystalline solar panels and lithium batteries.⁠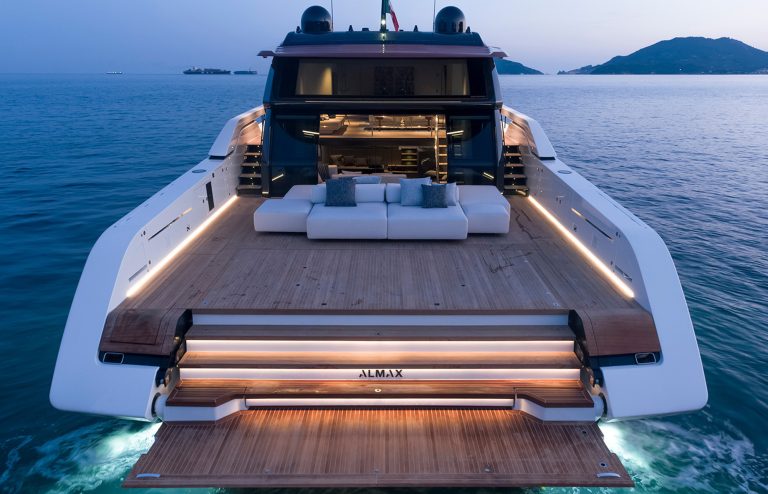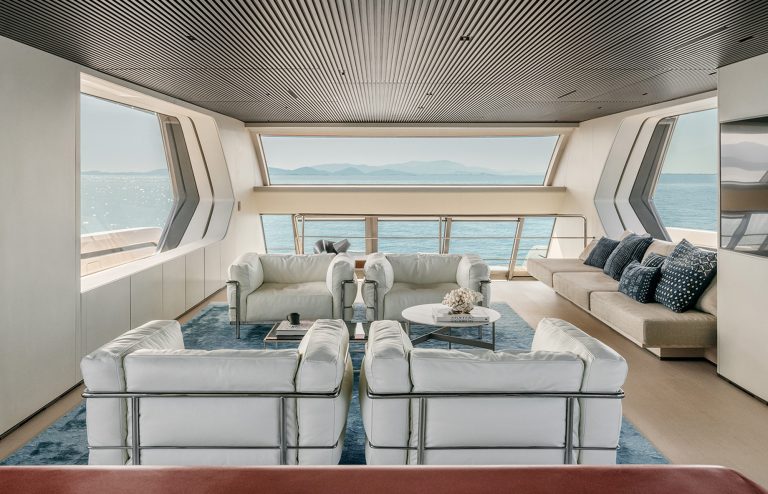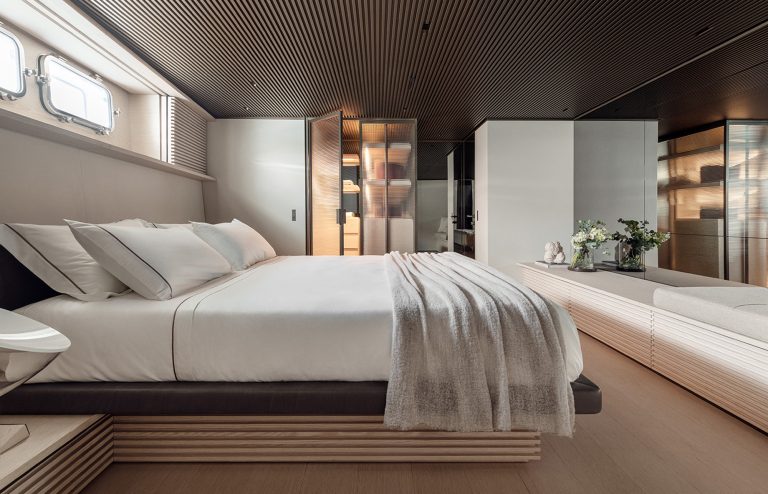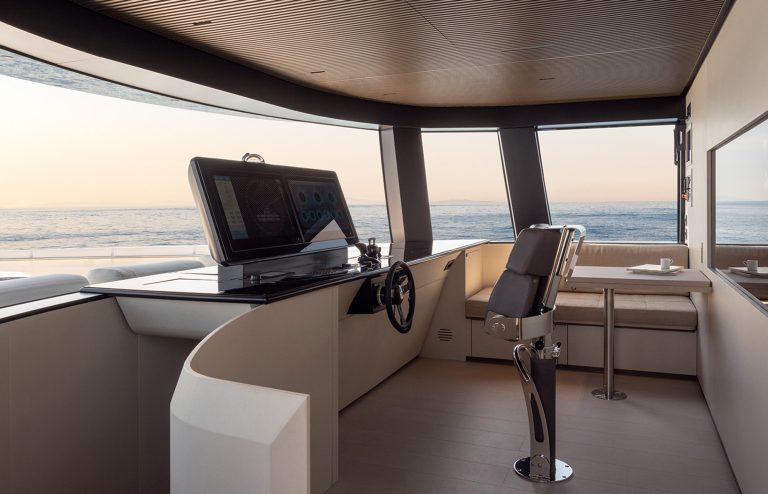 The SP110's sleek exterior was designed by Bernardo Zuccon. Overall, the two-deck yacht measures 33m and has a maximum speed of 40kn.⁠
Marco Arnaboldi contributed to the hull design, which was optimized for use with hydrojet propulsion. 
The elegant, minimalist interiors was dreamed up by Piero Lissoni, with product development by Tilli Antonelli at Sanlorenzo.