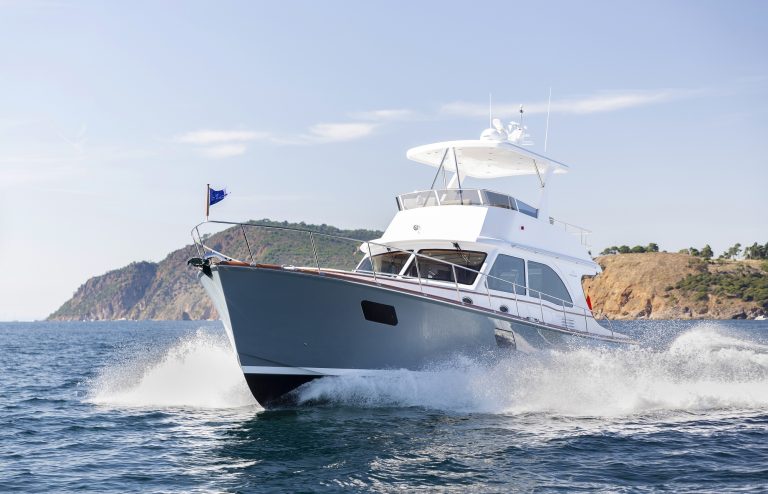 The Vicem 55 Classic Flybridge: A Turkish Delight
Combining craftsmanship with sturdy performance
Vicem has long been known for turning out exceptionally crafted yachts with an eye toward livability, seakeeping, and style. It's 55 Classic Sedan has proven to be one of its most popular models, and now the builder has decided to build on that boat's success with her sistership, the 55 Classic Flybridge, which will debut at this year's Fort Lauderdale International Boat Show.
Vicem is one of the few builders in the world that still uses cold-molded construction in its boats. The technique makes for vessels that have soft rides thanks to the sturdiness of the mahogany used, and they are also quiet because wood dampens vibrations better than the fiberglass used by most competitors.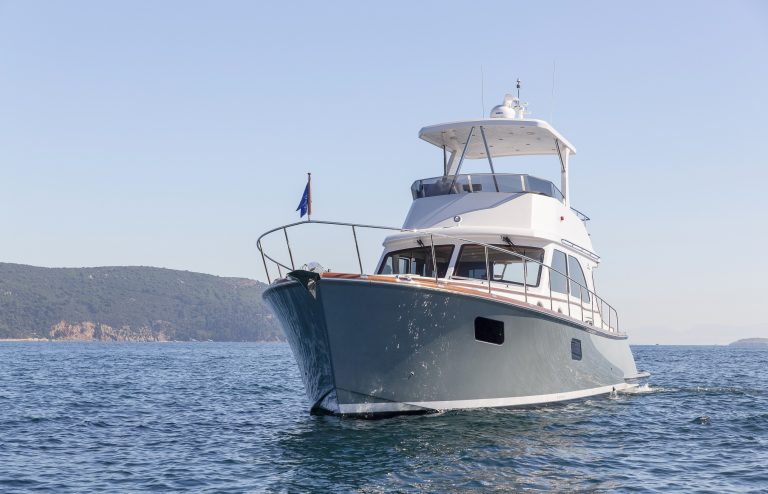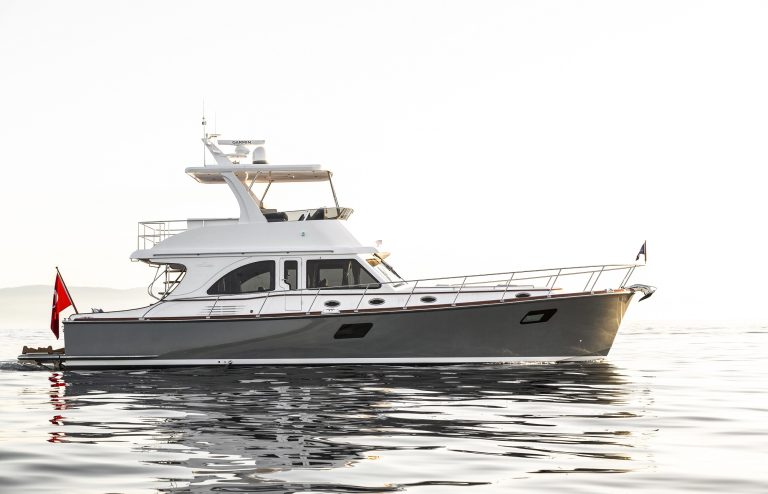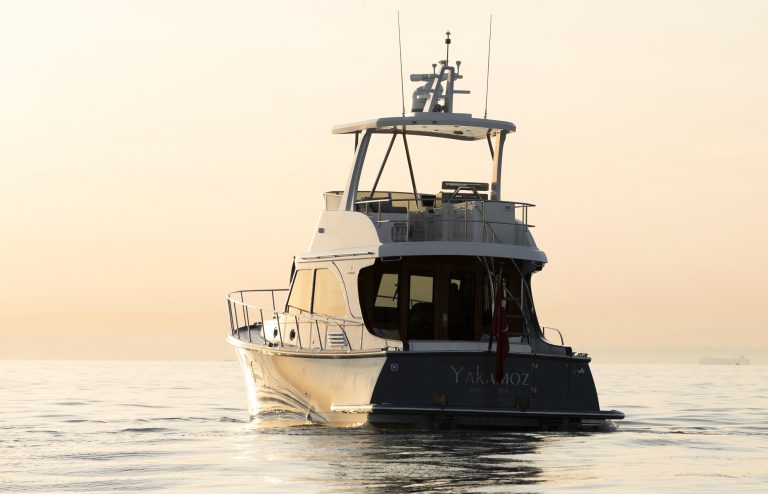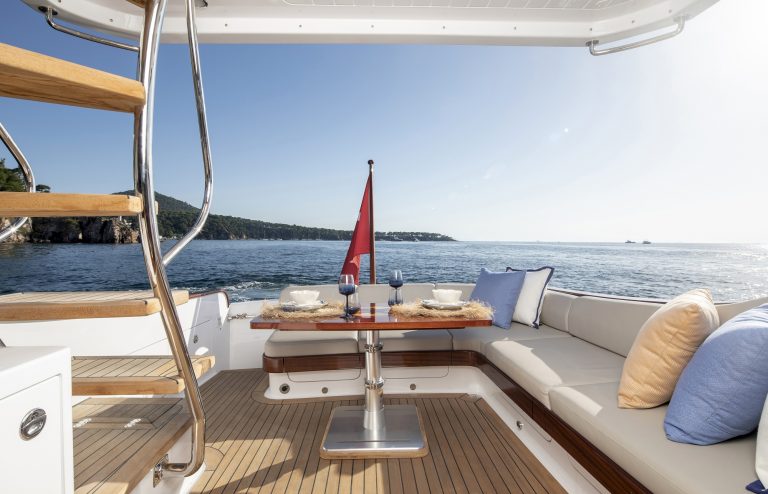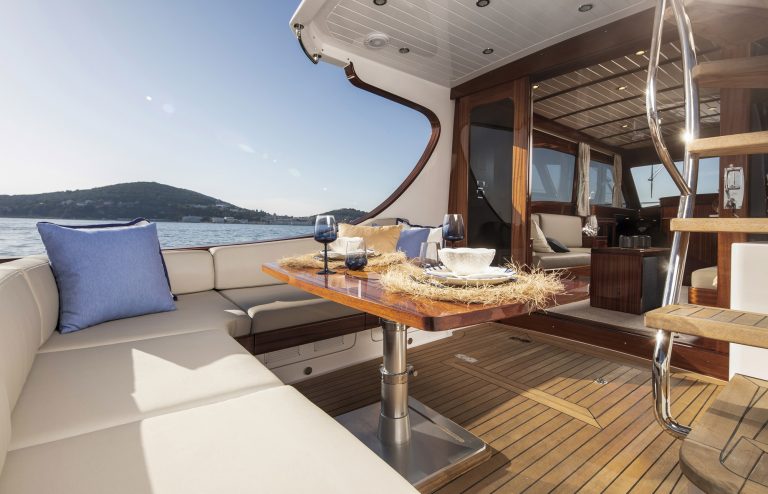 The 55 Classic Flybridge will fall smack in the middle of Vicem's Custom range, which spans from 46-feet to 80-feet in length overall. All the boats in the Custom line take their design cues from the iconic lobster boats of Maine. Those workboats were designed specifically with protected pilothouses to keep lobstermen dry in rough weather, and also with wide and open cockpits (the better for hauling in lobster pots). Those characteristics translate well to the luxury yacht market as combined, they offer excellent entertainment areas regardless of the weather. Another mitigating factor for adverse sea conditions are the 55's Humphree stabilizers and electrical flaps which help keep the boat from rocking and rolling too much when Poseidon calls up his band.
Onboard, the boat's large cockpit has seating aft matched to a teak table with tight joinery and expert levels of varnish work. Sliding glass doors lead to a salon with additional seating and a portside galley that can handle all onboard culinary needs.
Down below, a forepeak master is en suite and has a queen-sized berth. It is complemented by two more cabins, a VIP and a guest, as well as a dayhead. Notably, the VIP also has a queen size berth, which is a rare feat on a boat of this size and type. For crowded cruises, there is an additional Pullman berth in the salon.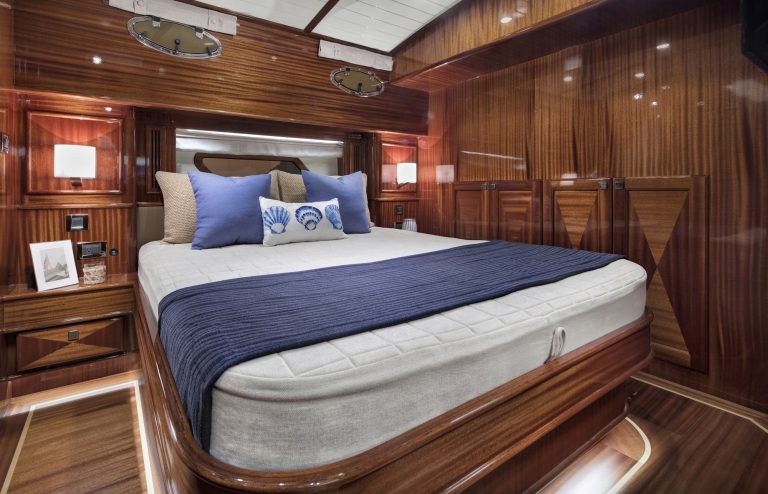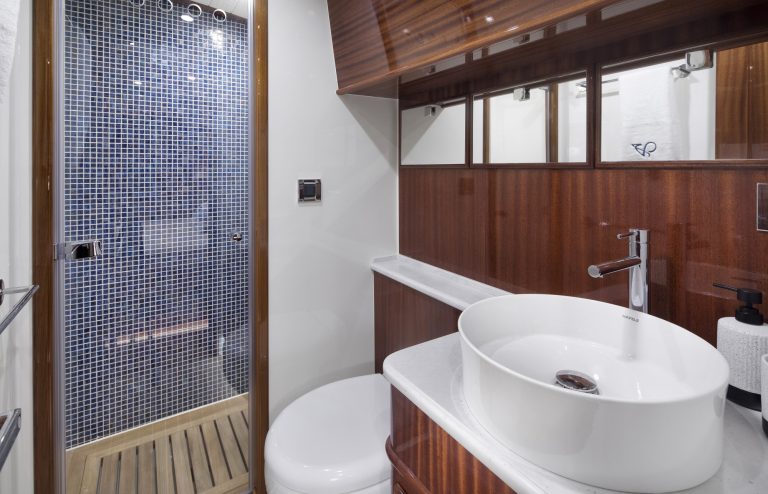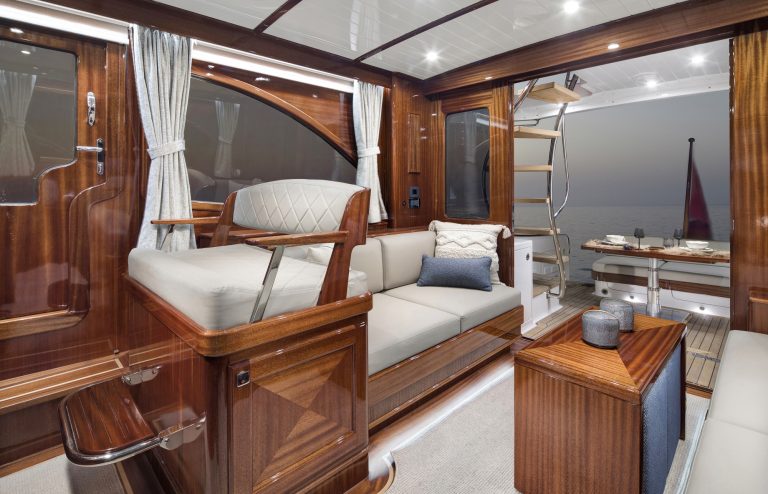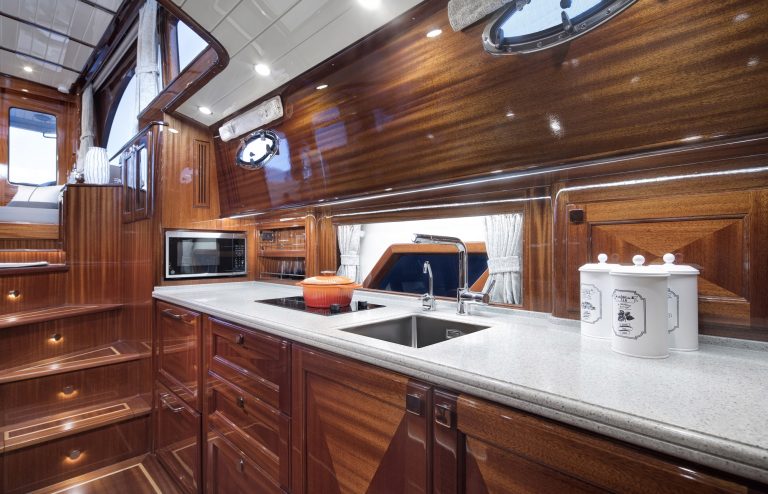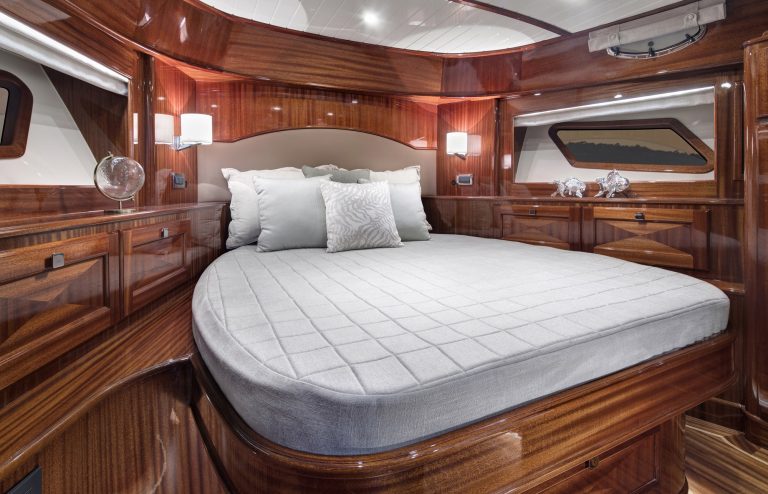 From the main deck, a sturdy and beautifully crafted teak staircase leads up top to the yacht's namesake flybridge. In that space, there is plush seating, a full wetbar, and an alfresco helm with two comfortable seats.
One theme that runs throughout the boat, and which is a trademark of Vicem's, is the teak woodwork, seen on the swim platform, cockpit sole, multiple tables, and even the tow rails. The beautifully grained and well-fit together wooden pieces give this yacht an air of luxury that sets her apart from her competition. The U.S. market got a glimpse of this do-it-all beauty in Fort Lauderdale, she is sure to be a staple from sea to shining sea.