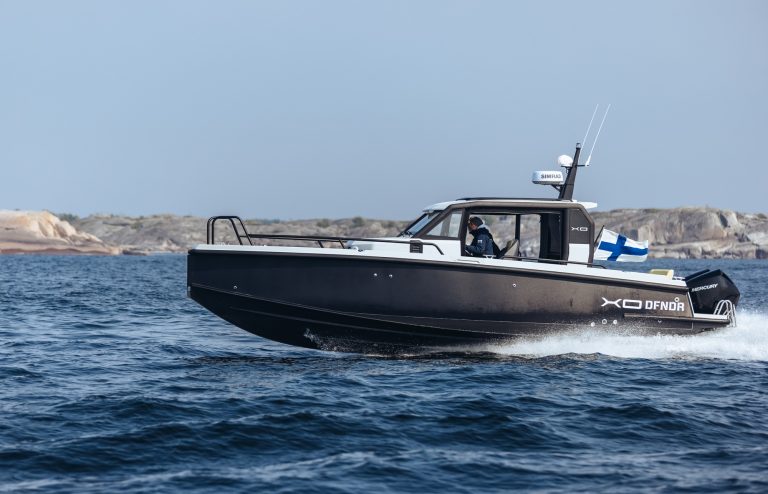 Introducing the XO DFNDR 9
The Finnish commuter boat you never knew you needed
In the early 20th century it was not uncommon for Wall Street dandies and titans of industry to commute to work via the Long Island Sound from whatever Jay Gatsby-style manse they called home to their office in Manhattan. Though these "commuter" boats would fall out of style for various reasons over the next 100 years or so, they are having a bit of a resurgence at the moment—and a great example of this is the XO DFNDR 9.
XO Boats is a Finnish company that has roots in preparing its boats for the notoriously fickle conditions of the Baltic Sea. One build characteristic that XOs have, because of the rough weather conditions in their homeland, is a rugged aluminum hull that can handle the kinds of bumps and dings that are inevitable when negotiating the massive archipelago that envelopes the Finnish coast. Round, gray granite islets lurk just above (and below) the surface waiting to make minced meat of any wayward hulls. Having a metal boat there is a major plus.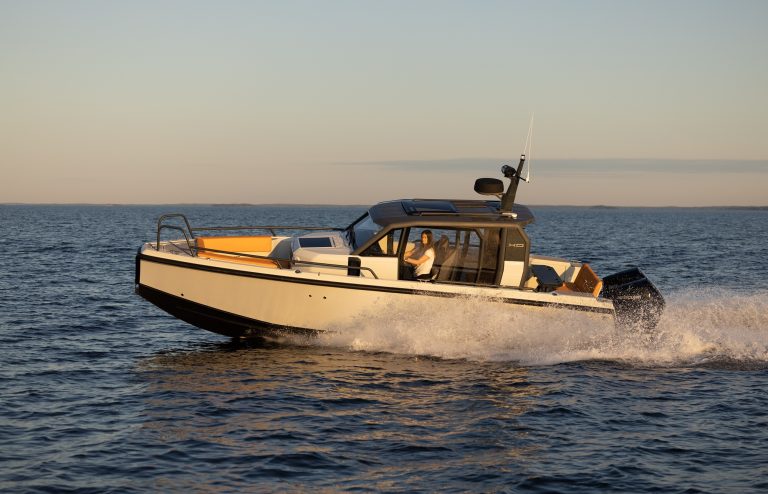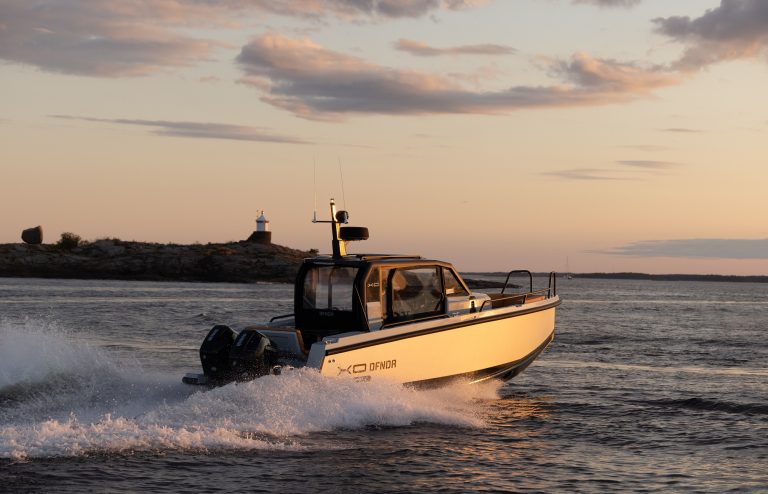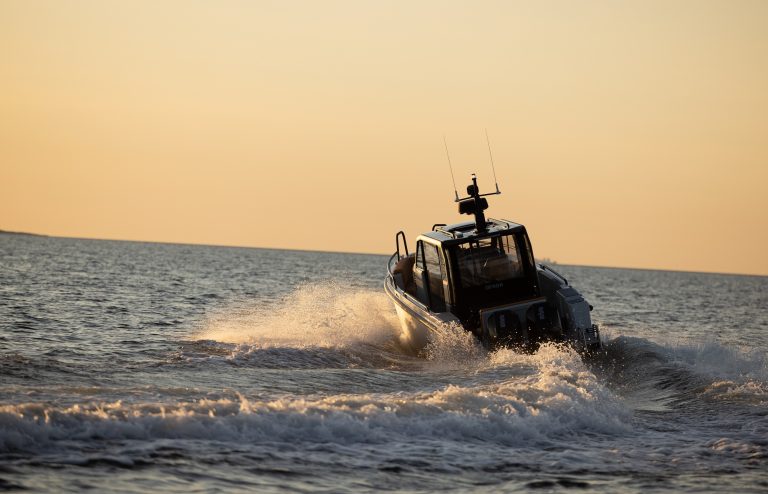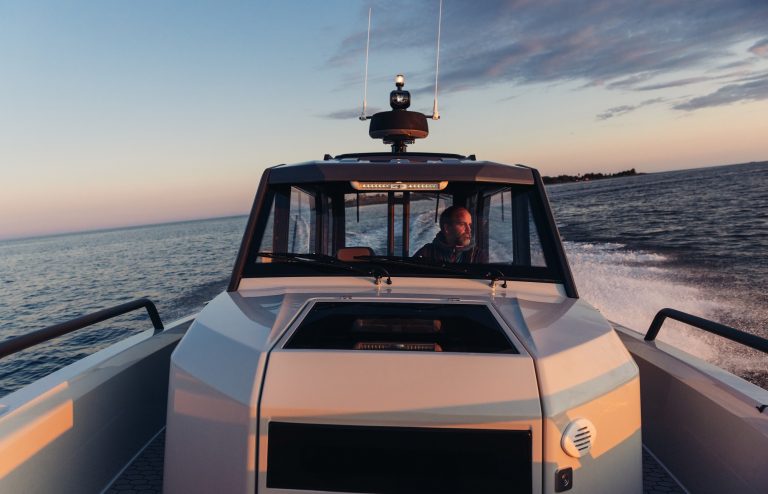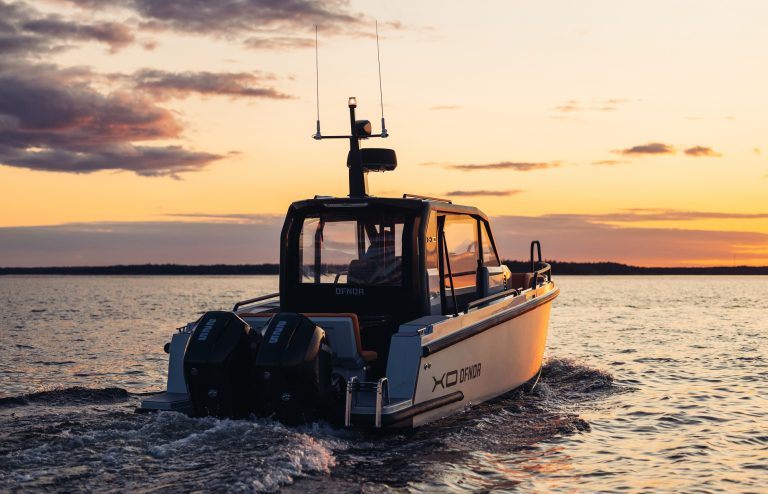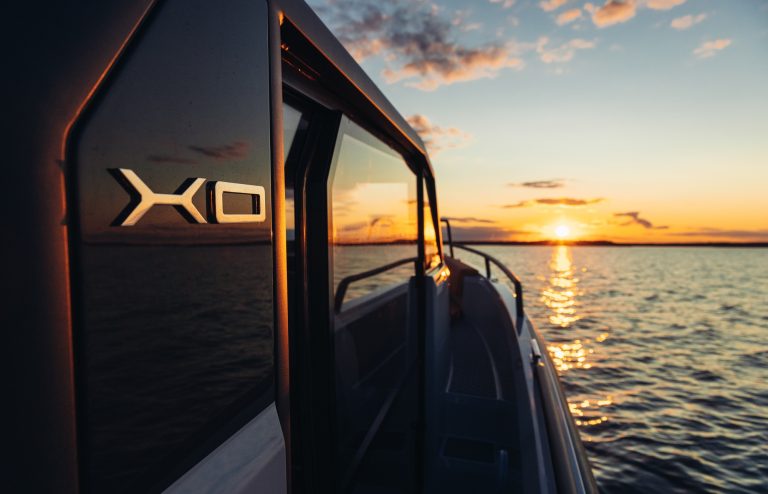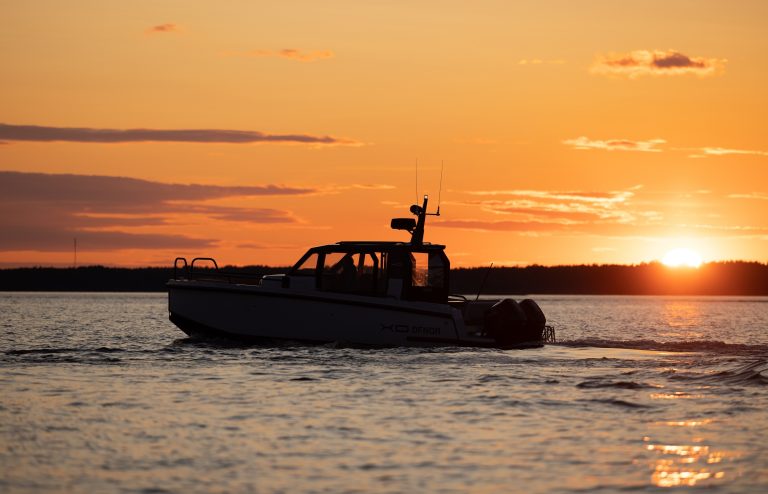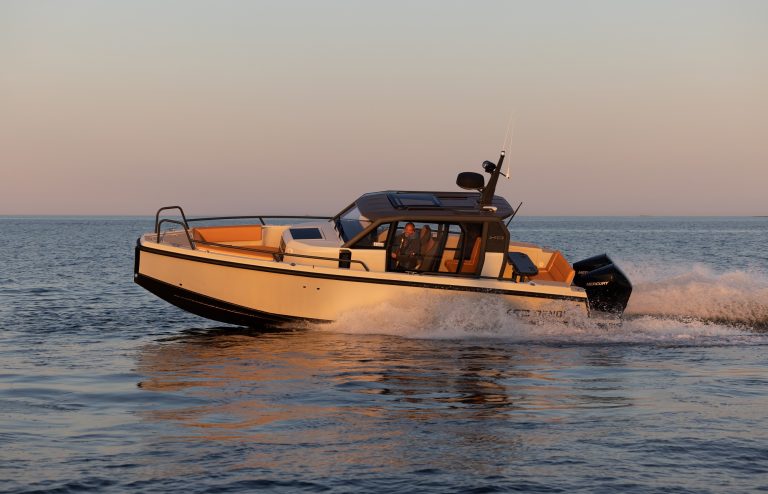 An aluminum hull offers other advantages too. Namely, XO can easily tweak its designs when it wants to make a change to the way their boats ride. The benefit of this malleability is immediately evident upon driving the XO DNFNDR 9. The deep-V hull with 22.5 degrees of deadrise at the transom is a true dynamo. It grips the water with gusto as the DFNDR rockets across the sea at a cruise speed of 38 knots and a top speed of 46 knots with twin 225-horsepower Mercurys. An even more blistering top end of 53.5 knots is achievable with twin 450-horsepower Mercury Verado racing engines bolted to the transom.
The DFNDR 9 has a Scandinavian aesthetic that is masculine and eye-catching, particularly in American waters where these types of designs are less common than in Europe. There is nothing swoopy or overly raked about this boat's lines. Instead, she is boxy in a way that's sexy and purposeful at once, like a Mercedes G-Wagon. Her angles not only give the boat a tough look, but they also help open up the interior with more headroom than one might find on a vessel more concerned with sleekness.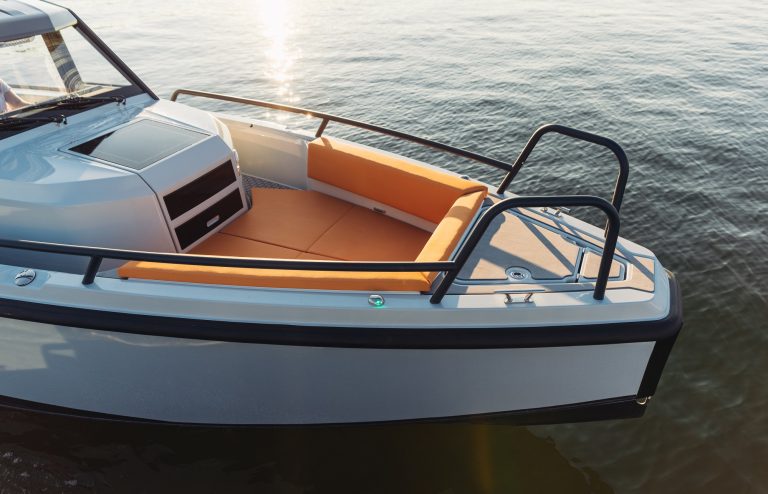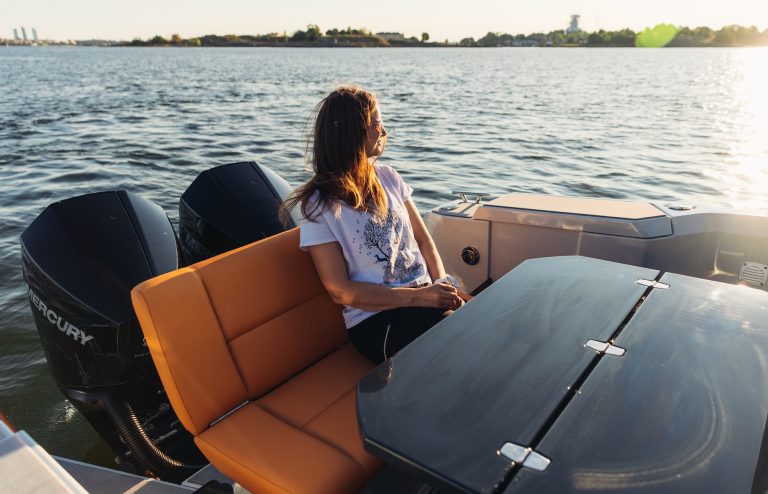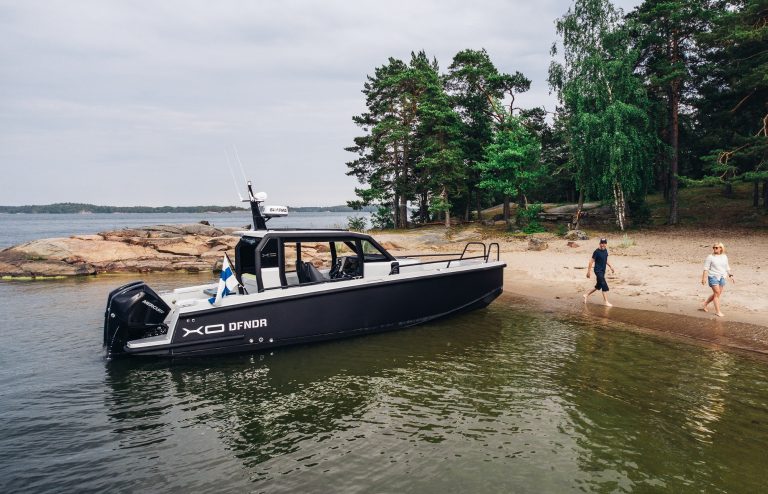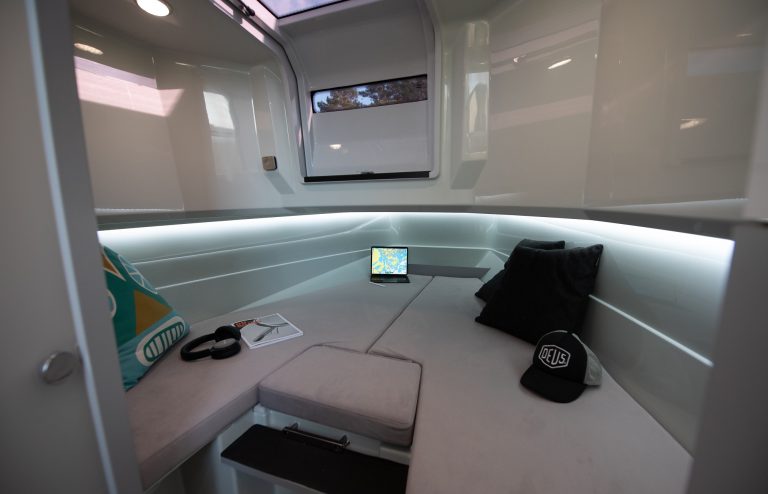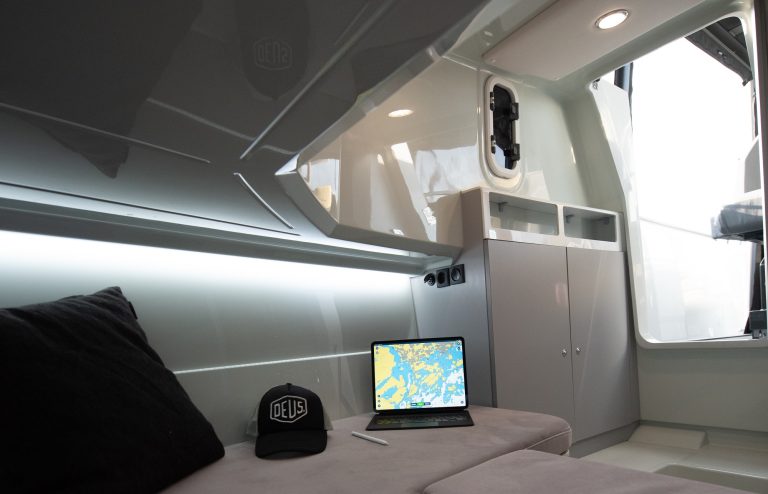 The interior is requisitely minimalistic, as one might expect on a boat from this part of the world. Still, there is a head and stowage in the forward cabin and enough room for three or four in the pilothouse, so that passengers can get out of the elements if the weather turns sour.
The speed, durability, and passenger comfort of this boat all point to its utility as a commuter. This is a vessel you could use every day to get to and fro, without needing to worry too much about maintenance. And she can make her journeys with as much haste as need be. That's something that can be appreciated when you need to get down to the Financial District by the opening bell.
One of these zippy aluminum hulls will set you back, depending on how you want it configured, somewhere between €145,000 – €200,000 (prior to taxes and logistics charges a dealer may add).