How the LM FlyingT Allegra by MB&F and Bulgari was Born
When creative worlds collide
WRITTEN BY Barbara Palumbo
Maximilian Büsser has been described as someone with the mind of a genius and the heart of a child, but as of late – at least since launching the MB&F Legacy Machine FlyingT watch in 2019 – it is safe to say that Max Büsser's soul has been influenced by the most important people in his life; all of whom happen to be women. And using those influences, Max continues to push the boundaries of design via a whimsical yet still practical outlook, and in doing so, he has had the watch world standing by – popcorn in hand and waiting with bated breath – for whatever his next move might be. And on November 23rd in the city of Dubai, that move came, whether the universe was ready for it or not.
As Max tells it, the initial meeting between Fabrizio Buonamassa Stigliani – watch designer and creative director for the timepiece division at Bulgari – happened by accident. "We were actually both walking out of the same parking lot when we struck up a conversation, jokingly (we believed at the time) about working together." Says Büsser. But as with anything Max does, even an idea said tongue-in-cheek can turn into a reality, which is exactly how the LM FlyingT Allegra was conceived.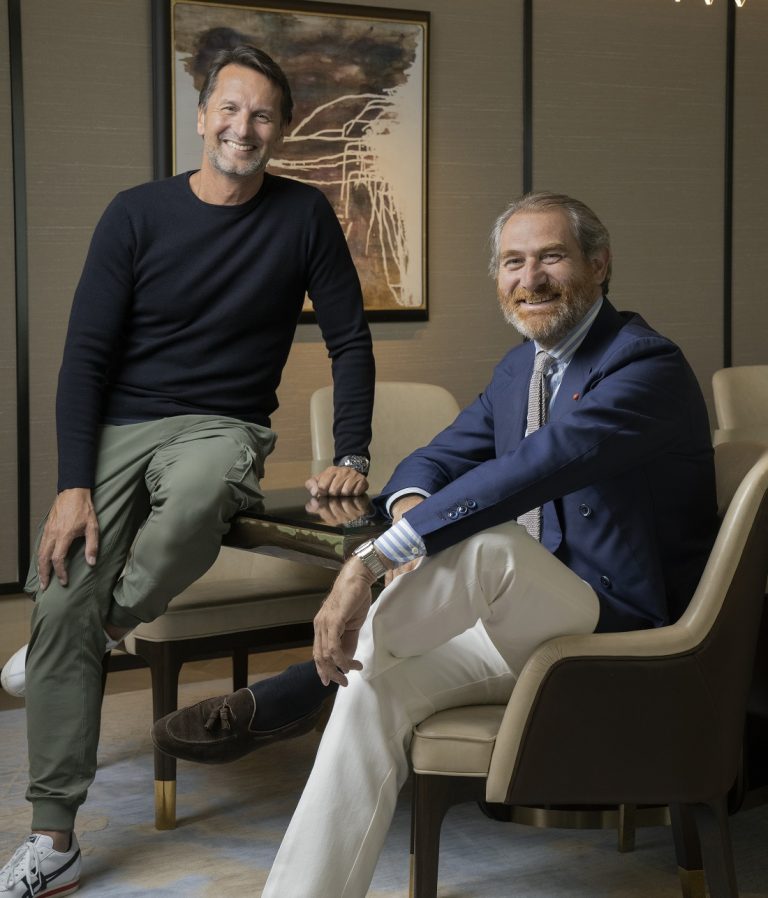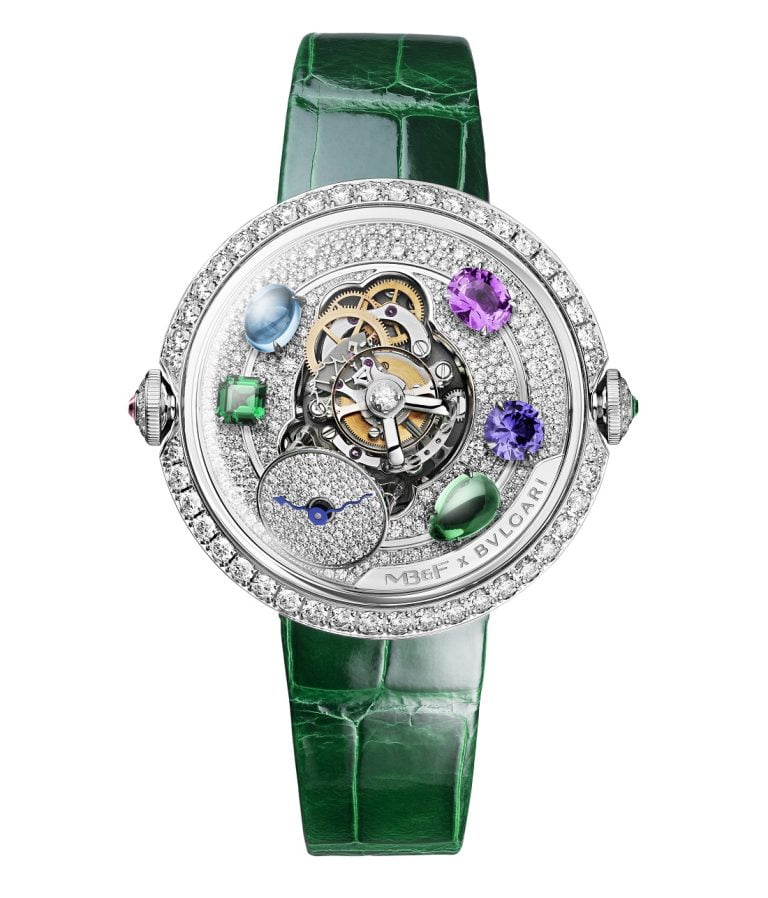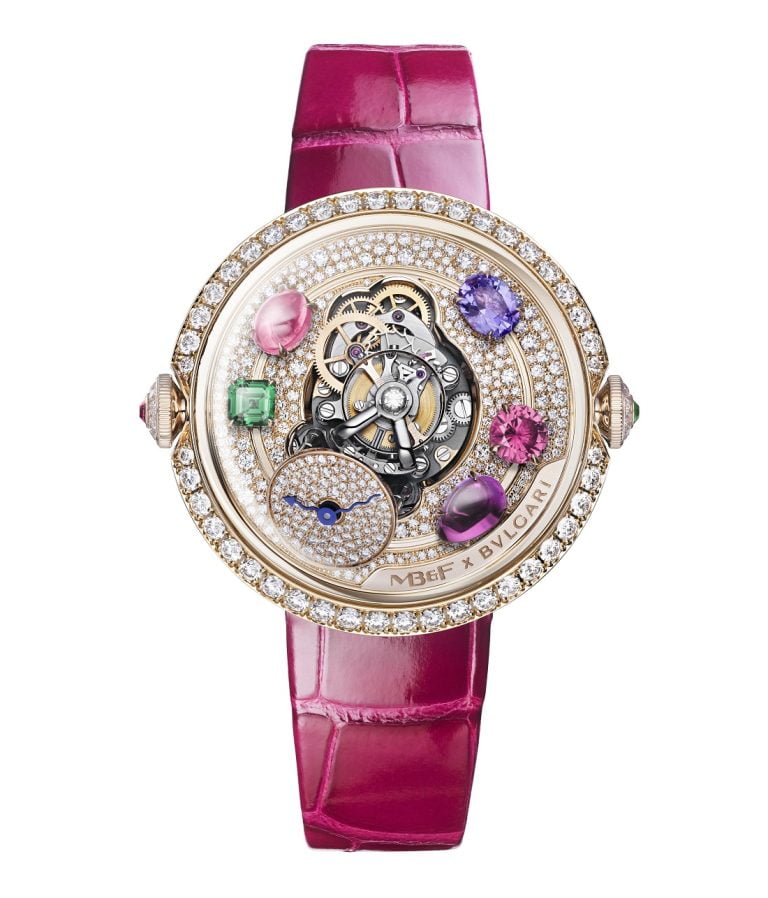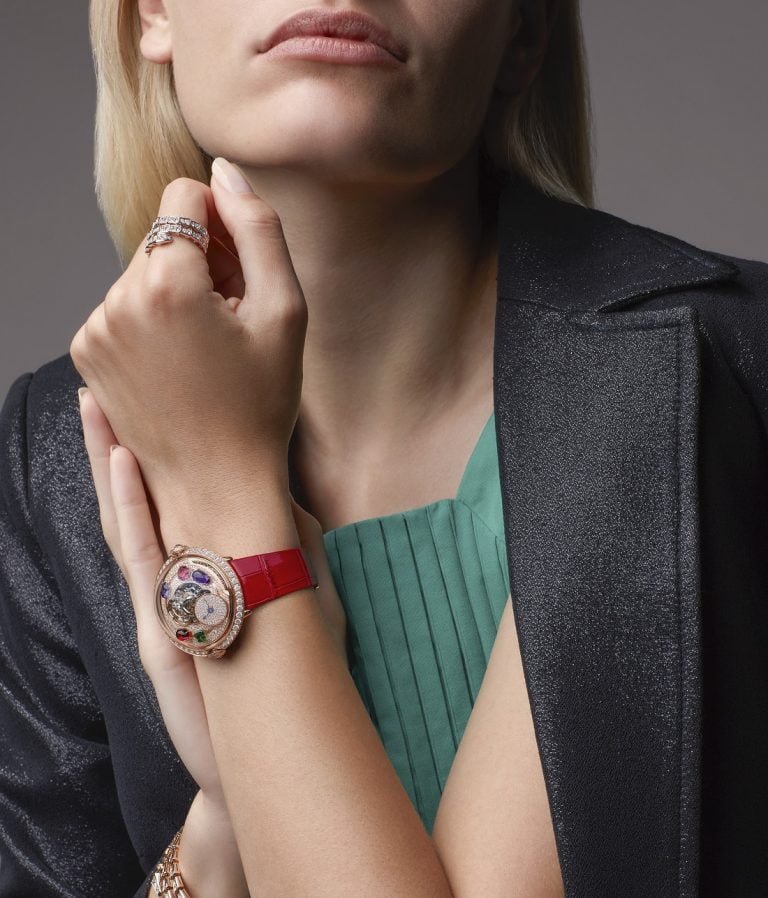 "This was the first time Bulgari collaborated with any other brand on a watch." said Buonamassa Stigliani during an interview with us during Dubai Watch Week in November. "But the collaboration felt very natural. I saw what MB&F did with their FlyingT which was so beautiful, and what I wanted to help them create was something that had depth and color. Using the Bulgari cabochon gemstones in a way that appeared almost galactical, that seemed fitting for this watch."
And "galactical" it very much is, as much as it seems almost magical, and not just from the aesthetic standpoint. The vertically built movement of the original FlyingT, which was highlighted with a 60-second flying tourbillon and is designed in such a way that only its owner can read the time, could not have been more appropriate for Bulgari. The MB&F x Bulgari LM FlyingT Allegra features a case entirely redesigned by Bulgari to give it a futuristic, UFO-like profile. ("Galactic" … remember?) But what high-jewellery lovers may appreciate in this collaboration is just how carefully the gemstones used where selected.
The vibrantly colored gemstones which give life to the new timepieces are both precious and semi-precious in type, and both cabochon and faceted in cut. Using these types of gems is a counterbalance to the micromechanical complexity of the tourbillon movement, instilling Bulgari's sense of warmth and style to a brand that is a respected independent and known for its technical features.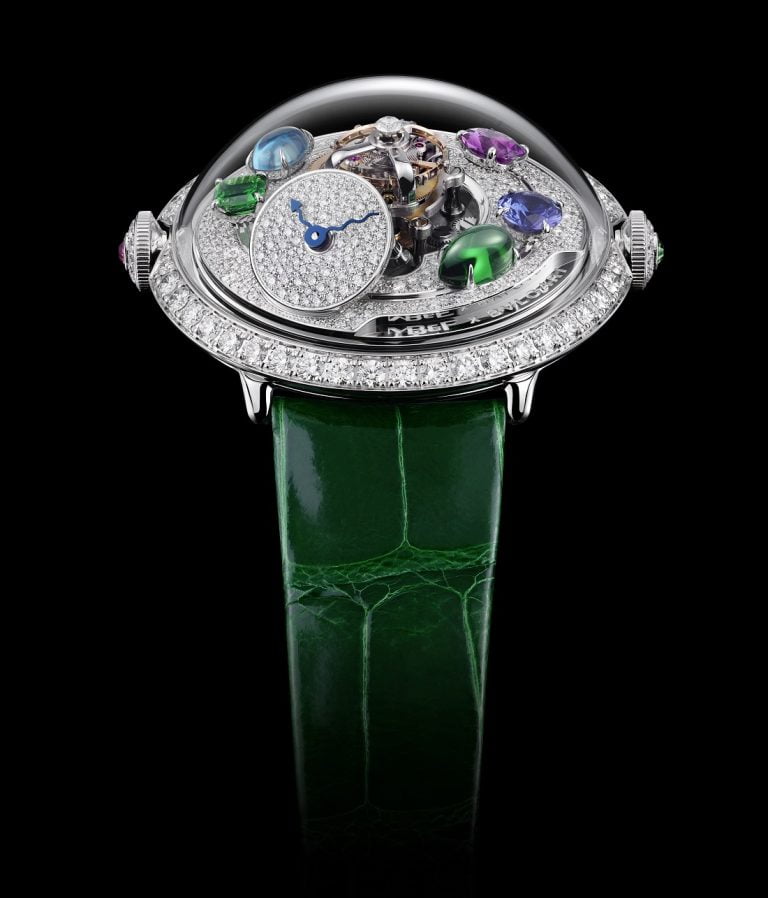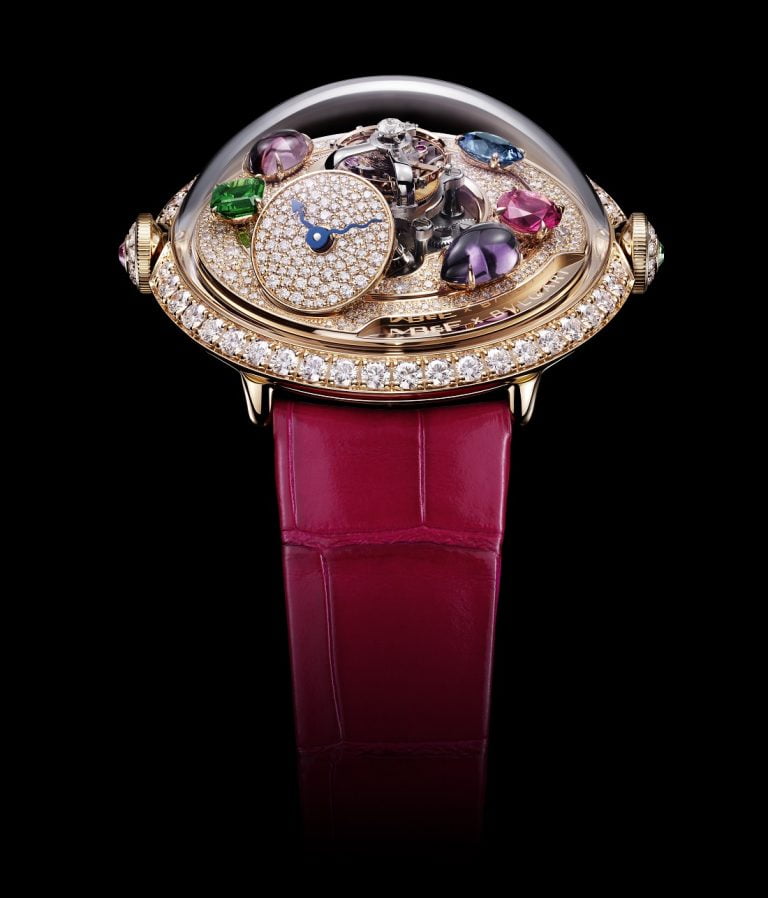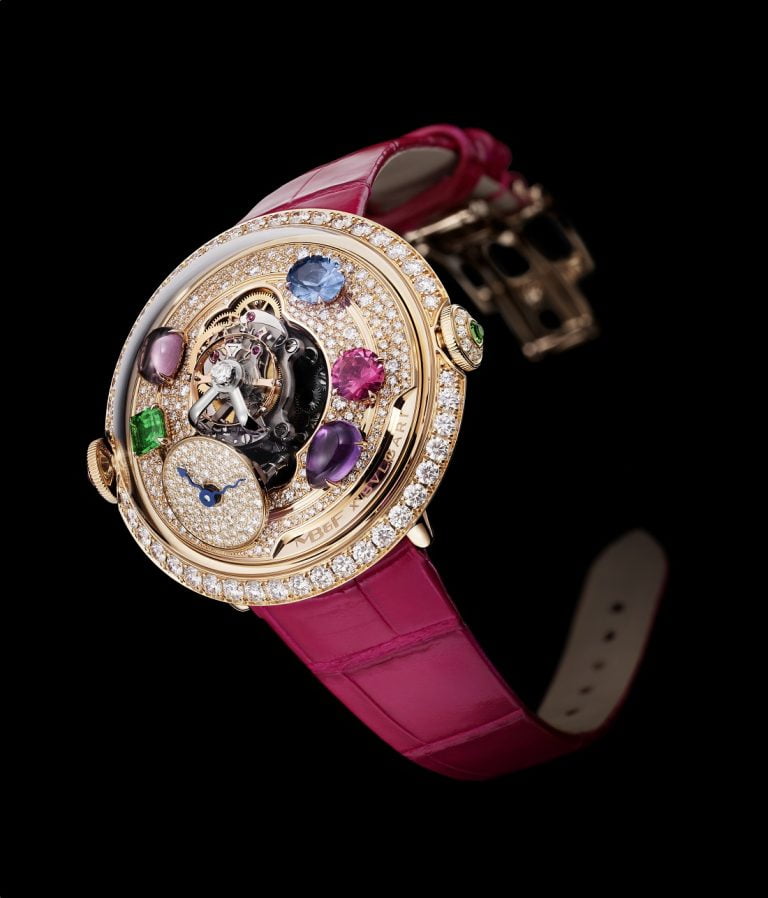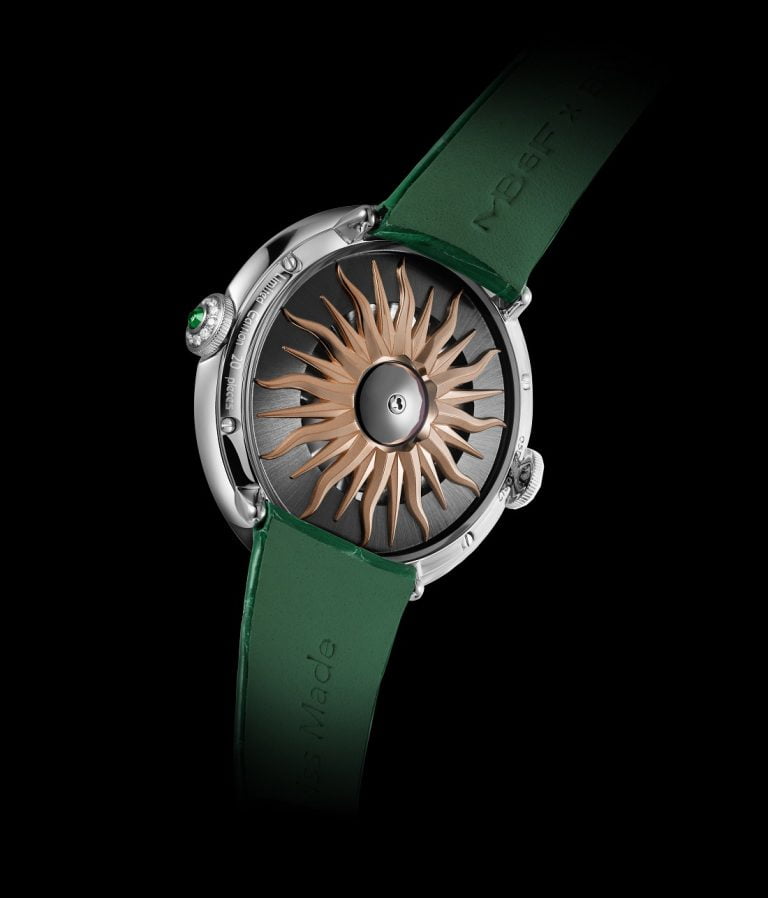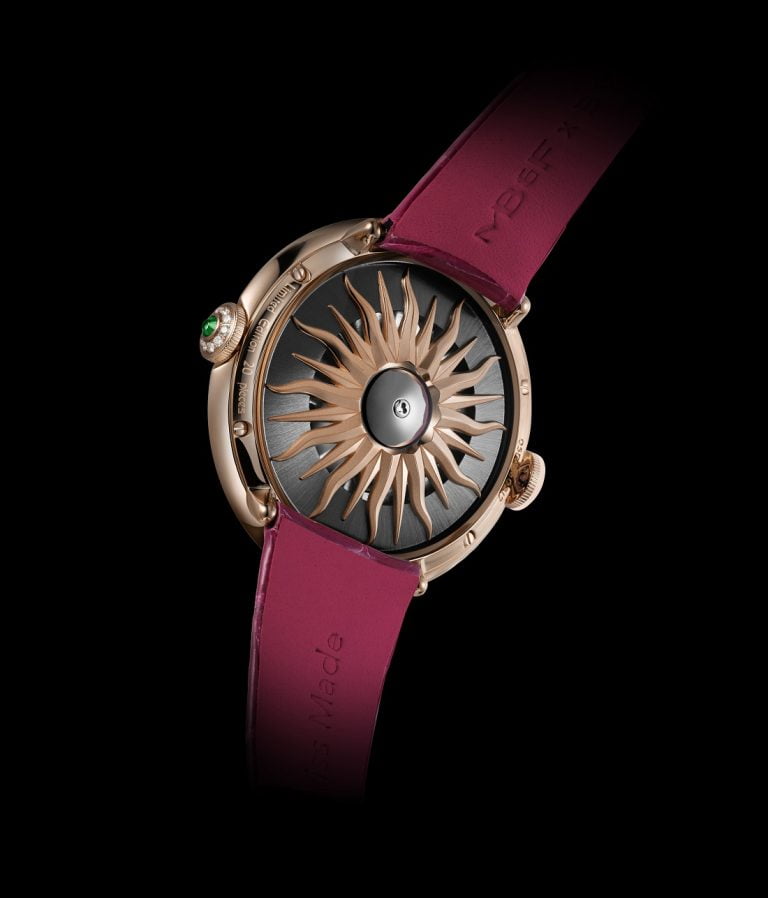 The MB&F x Bulgari LM FlyingT Allegra watch does not put David against Goliath. On the contrary, it, in fact, allows for the two entities – large and small – to understand and appreciate their differences. There were sketches and discussions, and of course, compromises. According to both Max and Fabrizio, outcomes as a result of those compromises happened fairly easily.
This is a watch that can teach us all how to get things accomplished. This is a watch that deserves to be held up as an example of how collaborations could and should be done.