High-end luxury including, Cartier, Lanserring, Valentino setting up shop
Last year, Manhattan's retail market started inching toward a rebound. What neighborhood led the pack? Soho, which recorded the highest leasing velocity in 2021 with over 202,000 square feet leased across 42 transactions.
These deals represented an influx of luxury tenants: Vashi, the British fine jewelry brand, leased 11,000 square feet for 15 years at 110 Greene Street; Cartier, the French luxury good maison, signed off on a 9,300-square-foot lease at 102 Greene Street; and Tumi, the high-end luggage retailer, will be moving into over 9,100 square feet at 513 Broadway. Luxury Swiss watchmaker F.P. Journe will move from its longtime Madison Avenue location to Soho after signing a 6,210-square-foot lease at 53 Mercer.
In September, the British design and high-end manufacturer, LANSERRING, announced it would open its first U.S. gallery in the neighborhood. "With the success of our brand in London, we see in New York the sibling of another leading global city for innovative design and sophisticated culture," Bernd Radaschitz, CEO of LANSERRING, tells EQ. "It attracts residents who appreciate unique design and the highest quality of craftsmanship, values that are aligned with our brand. Soho is the center of innovative design brands with a rich heritage in architecture and luxury retail, a neighborhood that will enhance the experience we want to create in our new show space."
Even more, Lanserring continues an innovative trend of retailers with luxury showrooms that are moving away from a store model and instead choosing to reserve space to uplift their product in a more natural environment. Like many watch boutiques who have installed lounges, and interior designers with "immersive settings" for their clientele, these spaces can be enjoyed by customers, or by an event's select invited guests who witness the product firsthand, enhancing their experience with the brand. These stages are not all on the ground floor, but as in Lanserring's, and others' case, sometimes served by private elevators that allow customers to escape the street-level noise and revel in bespoke splendor.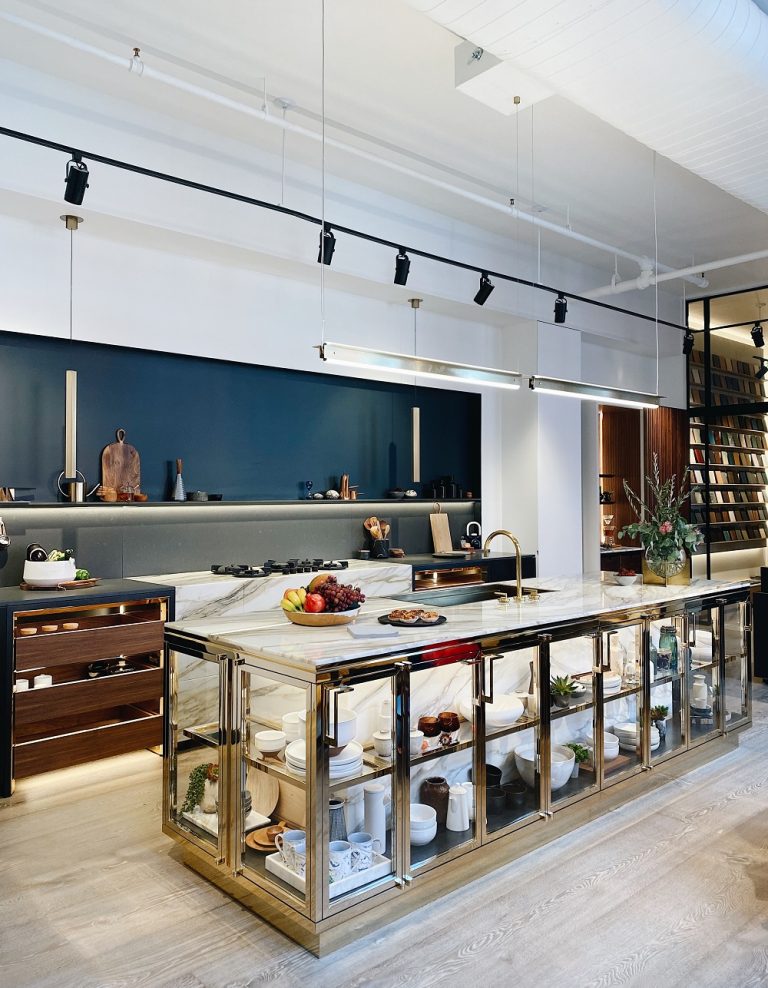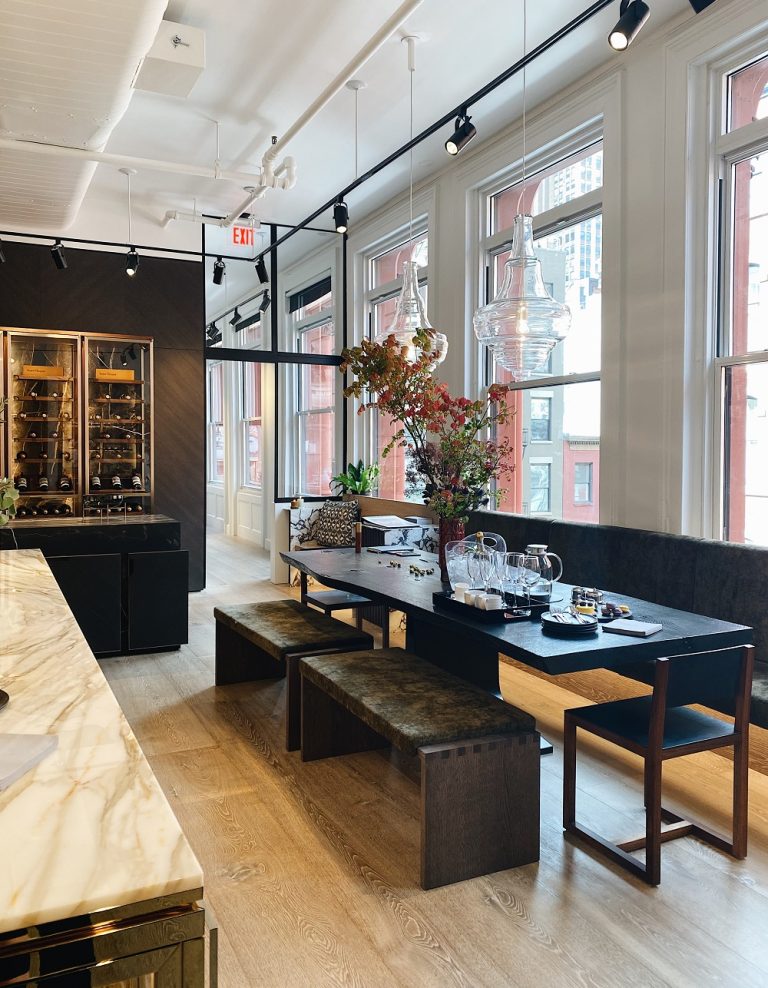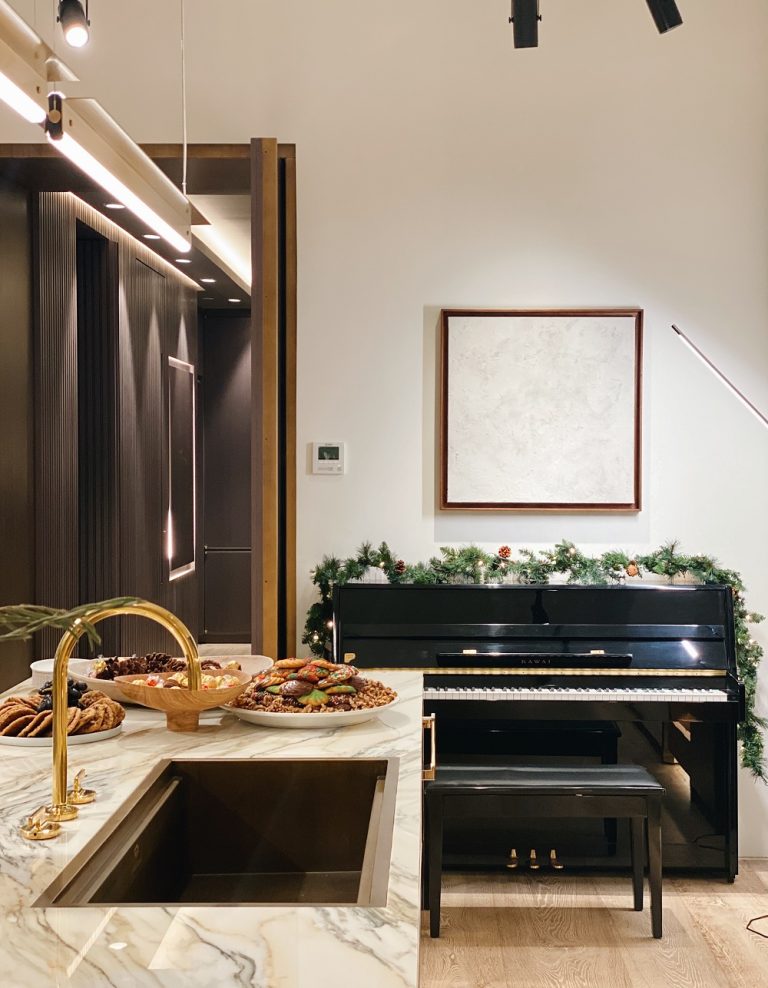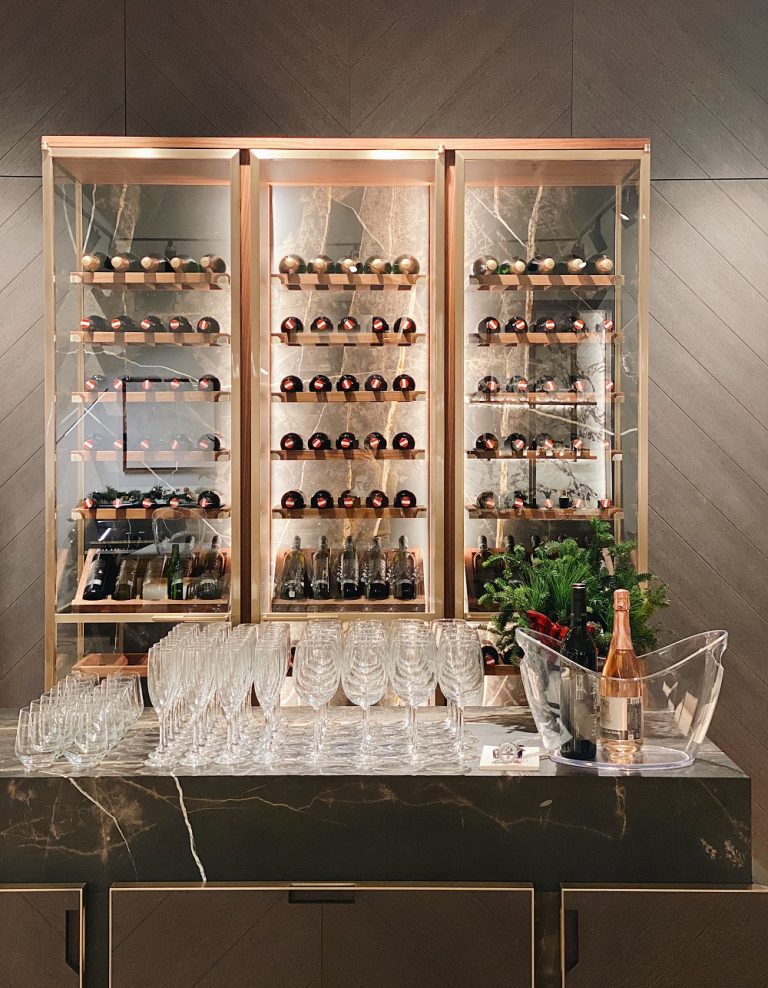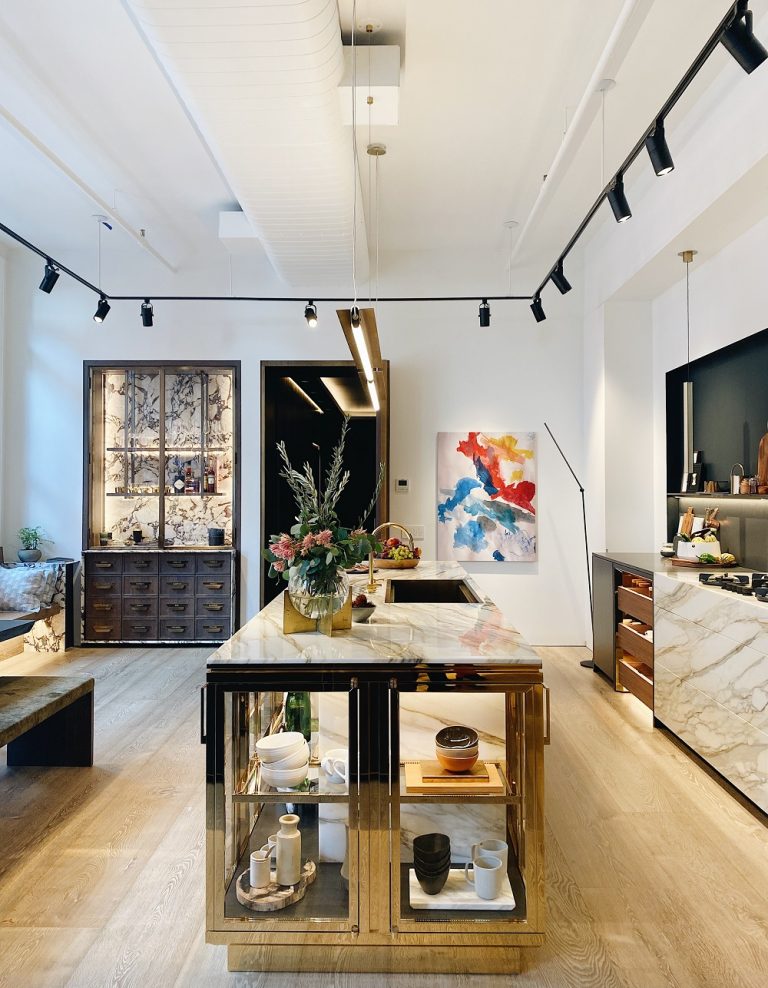 As Radaschitz points out, Soho is increasingly becoming a "go-to" for luxury brands as it attracts a more diverse audience than other luxury retail hubs in Manhattan and offers exciting opportunities for branding. While last year tenants took advantage of steeply-discounted rents, this year retail experts believe the market will move closer to a full rebound, with increased leasing activity resulting in an exciting refresh for the neighborhood.
By the end of 2020, the average retail availability in each submarket ranged from 27 to 35 percent, according to Patrick A. Smith, vice chairman of retail brokerage at JLL in New York. In 2021, "The price drop was significant," notes Paul Popkin, a senior managing director in the New York office of Lee & Associates. On the highest-demand drags of Broadway, Spring and Prince, prices topped out as high as $1,000 per square foot pre-pandemic. Last year, Popkin says, rents were about half that.
Still, retail foot traffic in Soho returned to pre-pandemic levels by the end of 2021, according to data from Placer.ai. Increased foot traffic, decreased rents, and an uptick in leasing activity has translated into a new tenant mix. "There's been more tenant activity, more new brands wanting to try things in a few sub-markets within Soho, than maybe any other place in New York City," Smith says.
Popkin characterizes the incoming retail as "more concepts, more exciting, more experiential-types of tenants." F.P. Journe — following the lead of other luxury watchmakers opening headquarters in Manhattan — will embark on a multi-million-dollar renovation and a luxurious fit out to open its Soho "maison" with a fully stocked bar and cigar lounge this year.
"We do a lot of work with European brands and they say to us they want to look at Soho first," says Ariel Schuster, vice chairman with Newmark Retail. The appeal is that the neighborhood attracts a wider demographic than luxury stretches like Madison Avenue. Last fall Schuster's team announced luxury retailer Valentino's leasing of 8,718 square foot lease at 135 Spring Street. "There's 15 household luxury brand names looking in Soho right now," he adds.
"The quality stores are getting leased up fast," Popkin says, an early indication that Soho is indeed moving out of its slump. Experts believe that by the end of this year, retail pricing will stabilize, with a new tenant mix significantly bringing down the vacancy rate. Daniel Hilpert, managing director and founder of investment banking intermediary firm Equicap, shares that "the recent leasing activity will improve cash flows and allow property owners to go back to the capital markets to refinance and raise new equity to recapitalize deals."
"The amazing thing is that in 2023, 2024, Soho looks a heck of a lot different than it looks today, in a positive way," says Smith.