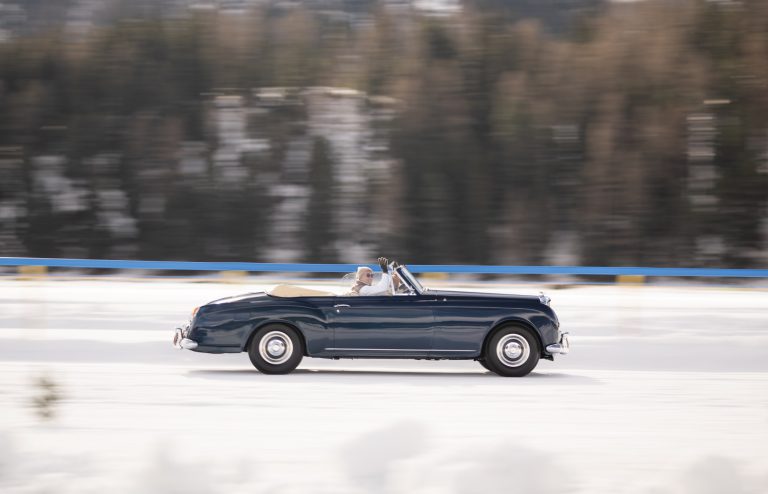 International Concours of Elegance St. Moritz 2023
Automotive enthusiasts, buckle your seatbelts and prepare for a showcase unlike no other. ICE St. Moritz returned this year for its second annual iteration after much anticipation. The acclaimed auto event was back, bigger and better than ever before with double the opportunity to admire coveted classic cars and bespoke concept creations.
ICE St. Moritz is no ordinary concours – guests had the rare opportunity to view these famed automobiles live and in action. As the concours' frozen-over venue in Upper Engadine, Switzerland exists for only a portion of the year, and because the older vehicles on display aren't typically driven in such frigid conditions, the automotive event was a surefire spectacle on 50-centimeter-thick ice. Preparing, shipping, driving the cars to the lake was already an escapade, and that was before the event even began.
Run from February 24-25, St. Moritz' frozen lake displayed a showstopping array of vehicles, all dressed to the nines in their winter tires. This unique, outdoor venue in the Swiss Alps attracted car collectors, drivers, and enthusiasts alike to admire the bevy of vintage and classic cars on display. The first day of the concours transformed the icy landscape into an open-air museum, presenting an exhibition of legendary vehicles. The following day featured both static and dynamic car events, including showing the cars in motion. Whipping around the lake with swift sporty gusto, each car's thrilling joy ride provided a pageant of icy precision.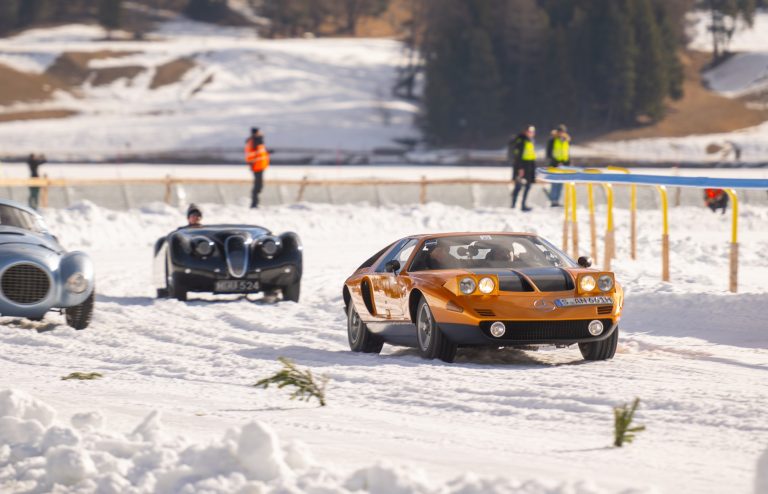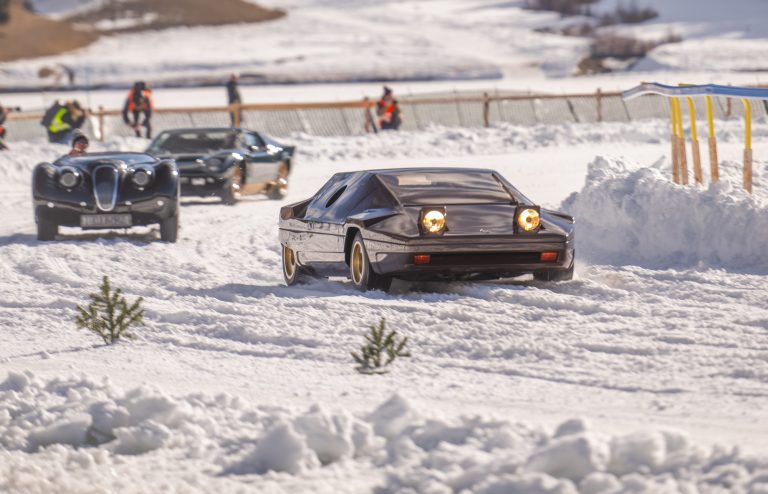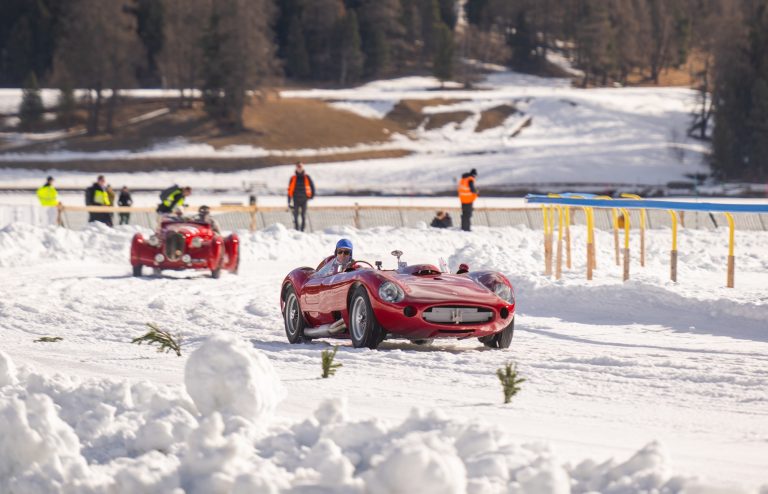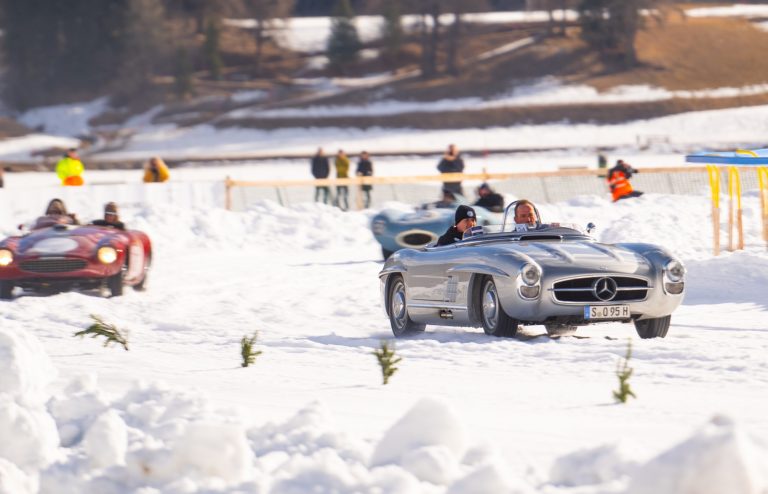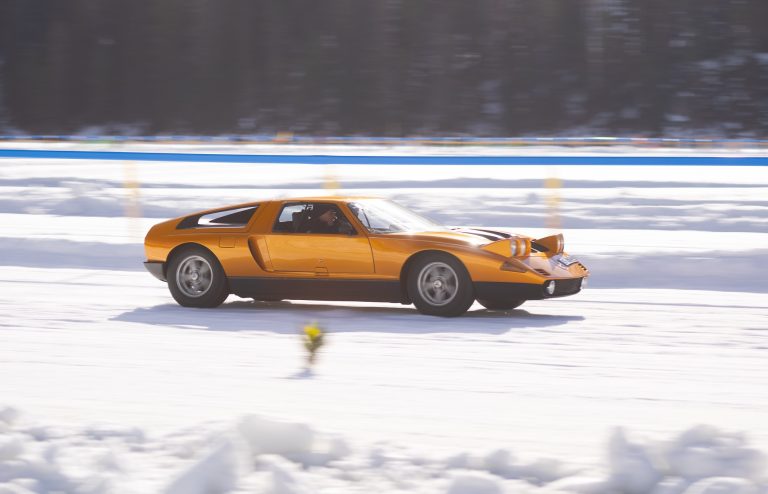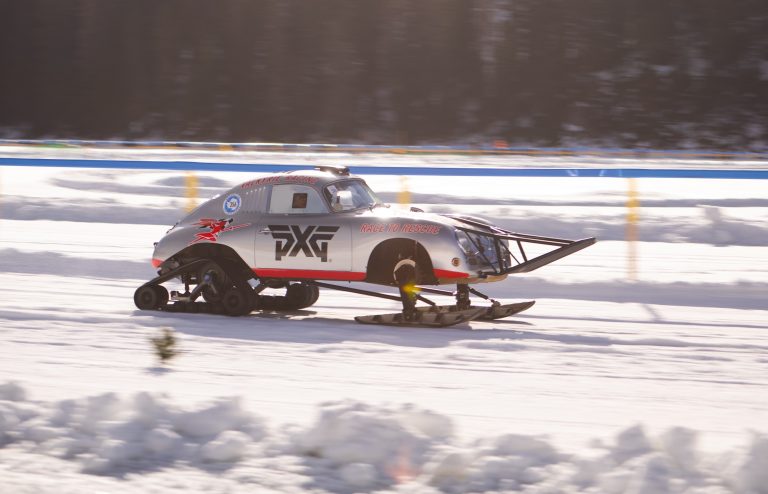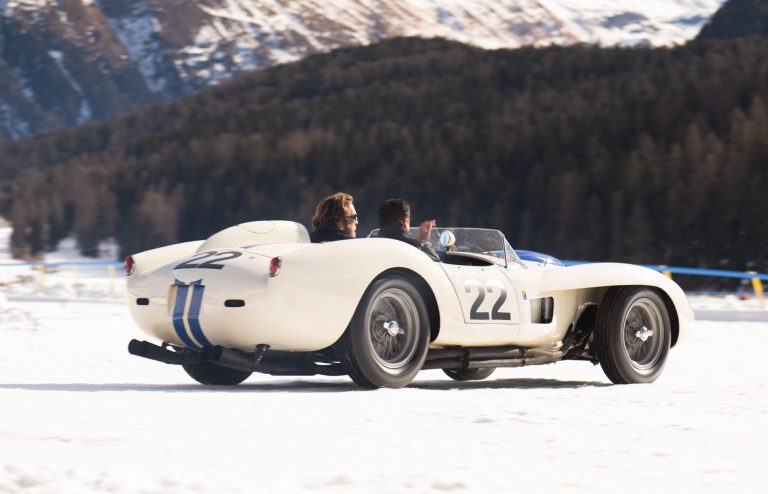 This year, five distinct categories of cars were showcased. The first display, Open Wheels, presented vehicles from the '50s, '60s, and '70s – an era known as the golden age of motor racing. Paying homage to this much-loved period of automotive history was the Maserati 420 M/58 "Eldorado Special." Emblazoned with "Eldorado" across its side, this hot rod made sure all the event's attendees knew its name, and the popular car certainly benefitted from such attention as it conquered the Open Wheels category.
Following in close succession, the second classification – Barchettas on the lake – presented two-seater racing cars of the '50s. "Barchetta" refers to the term coined by influential Italian journalist Giovanni Canestrini, referring to 1948's iconic Ferrari 166 model. In keeping with this prancing horse history, the Ferrari 500 Mondial Series II swept this category, electrifying the crowd with its vibrant blue body and illustrious reputation.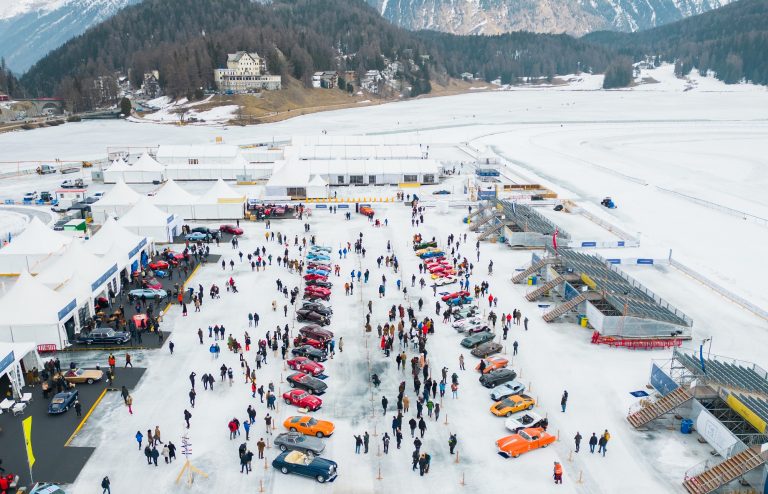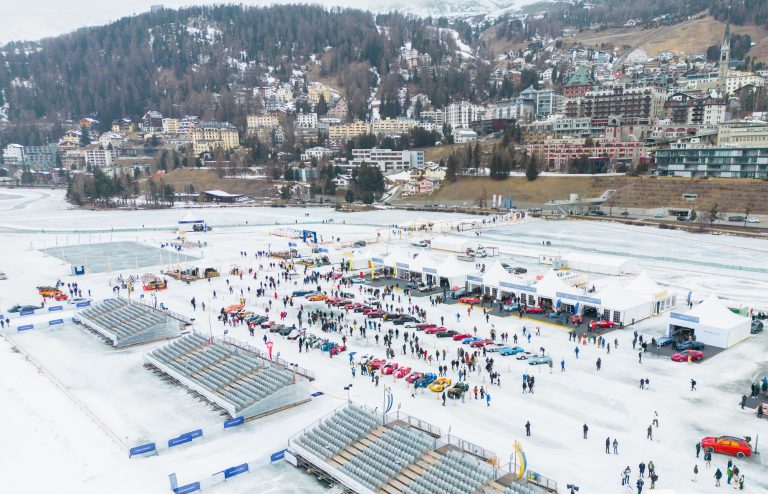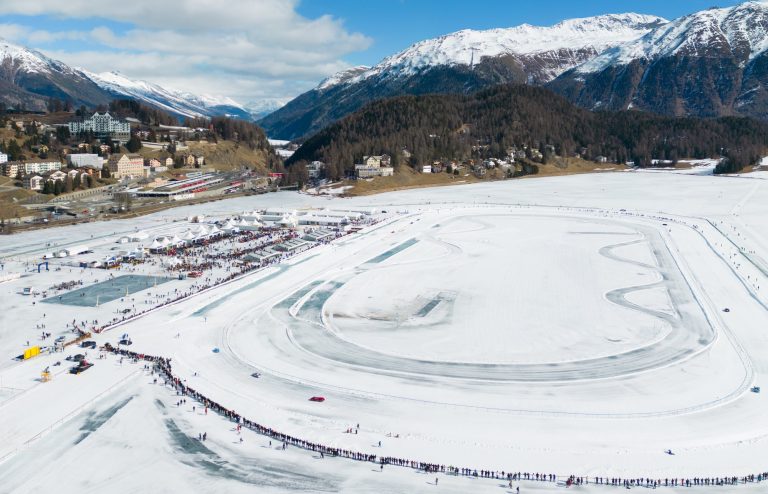 Further reflecting astute attention to automotive history, the third group – Le Mans 100 – showboated vehicles from the iconic endurance-focused car race. The Ferrari 250 Testarossa Lucybelle reflected on her racing acclaim from Le Mans in 1958 and collected yet another accolade as she won ICE St. Moritz' third category. Le Mans will be celebrating its 100th anniversary this year, making ICE's showcase even more relevant and riveting.
Transporting the concours' collection to a more modern age, the fourth category highlighted concept cars and one-offs. While some of these vehicles were later adopted for production, other bespoke creations highlighted distinctive, one-of-one creations. Lancia Stratos' bullet-shaped, fiery orange Zero concept car especially enamored audiences with its curb appeal and racing ability. This Italian-bred grand tourer was originally showcased at the 1970 Turin Auto Show, and it revived its popularity at ICE this year where it beat out the rest of the Concept Cars and One-off competition.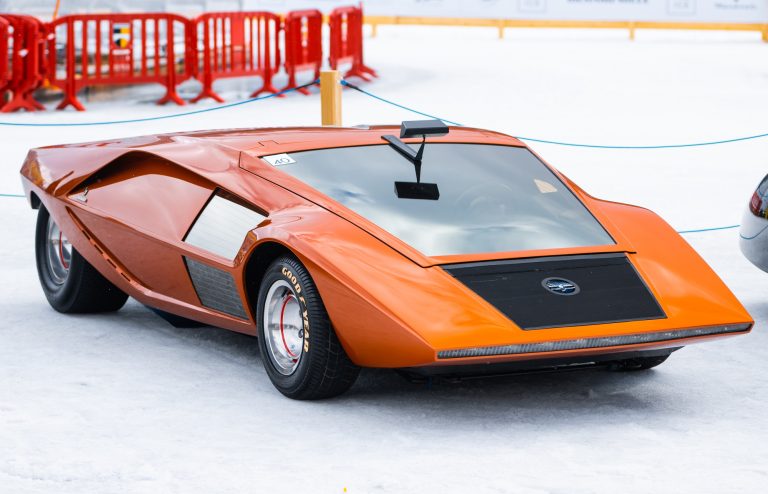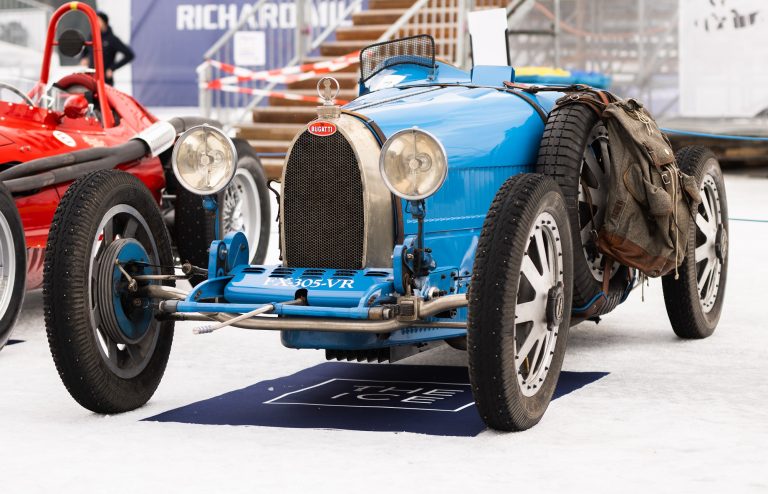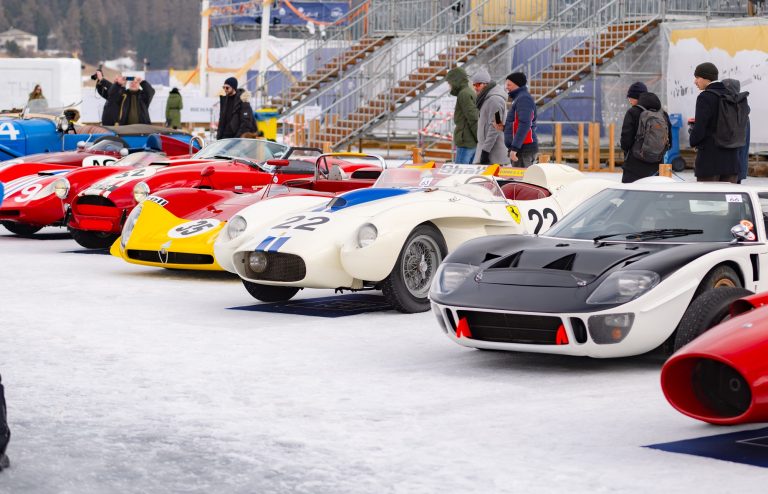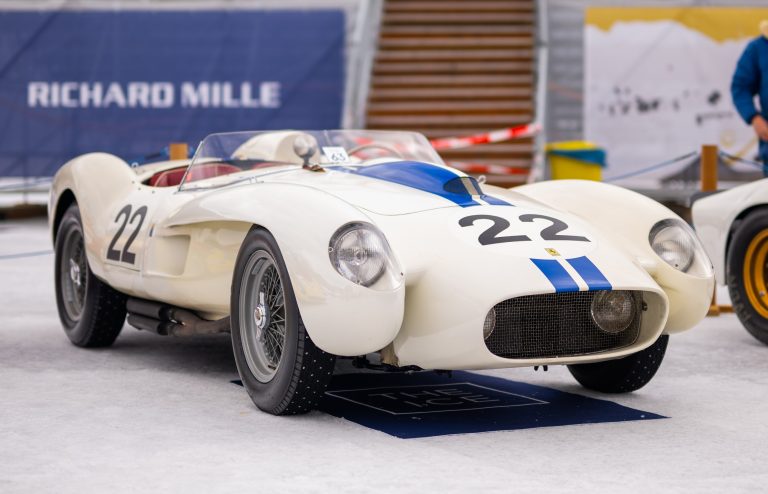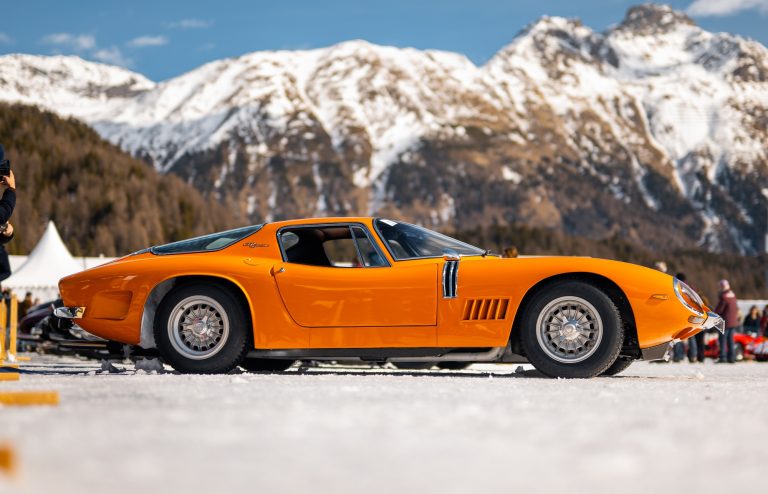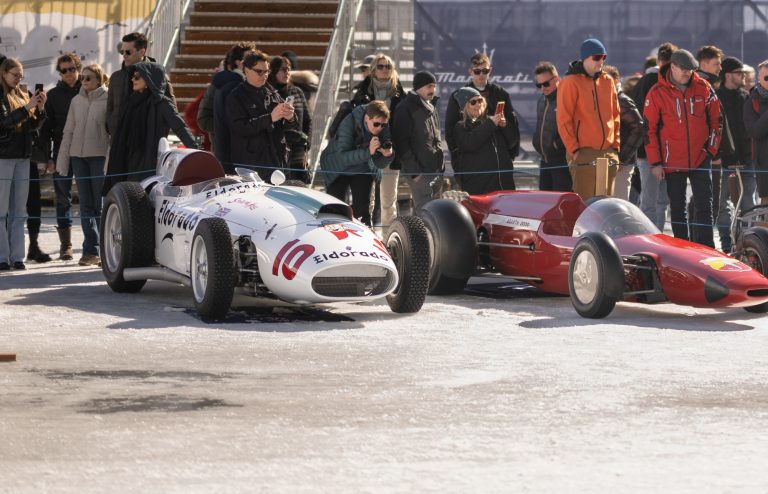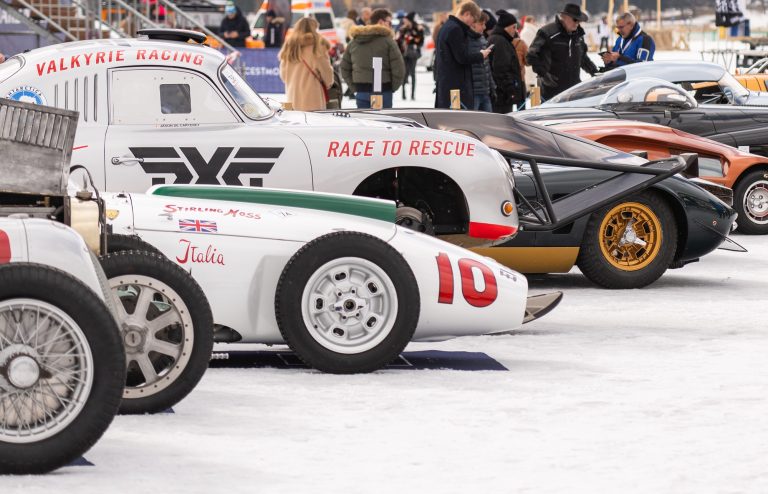 Last but certainly not least, the final assemblage – Queens on Wheels – spotlighted quintessential cars from the 20th century. The stunningly unique Bentley S1Continental Drophead Coupe brought home the bacon in this category and caught the eye of many renowned car connoisseurs.
In addition to these five categories, ICE St. Moritz also hand-selected one vehicle participant as the overall "Best in Show." Lancia Stratos' Zero took home yet another victory in this category, proving its undeniable domination on the ice. This automotive icon enraptured ICE St. Moritz's audience with astounding awe, leaving the concours' sportspeople and socialites agape and already awaiting next year.