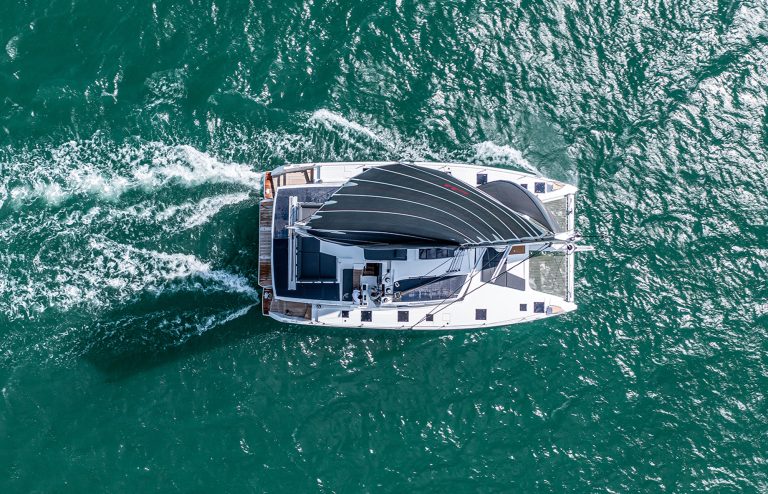 Announcing Fountaine Pajot's Aura 51
The smart electric project's sustainable aim
In the wake of heightened climate awareness, the boating industry is expanding to reflect increased attention paid to sustainable yachting practices. With this, French sailing catamaran company Fountaine-Pajot has announced its goal of reaching low-carbon, or ideally net carbon, emissions by 2030. 
Announced by CEO Romain Motteau, the company's Odysséa 2024 plan has three primary missions to aid in preserving the planet. First, the company looks to develop electric propulsion systems for its motor range. Adding to these efforts, Pajot aims to reduce the impact of its construction materials and focus on incorporating more organic, recycled resources. Furthermore, the builder plans to reduce their industrial footprint by relying on a more sustainable production system. Pajot's OD Sea Lab innovation platform intends to make this goal a reality by limiting their use of gas and electricity and through reducing and recovering waste.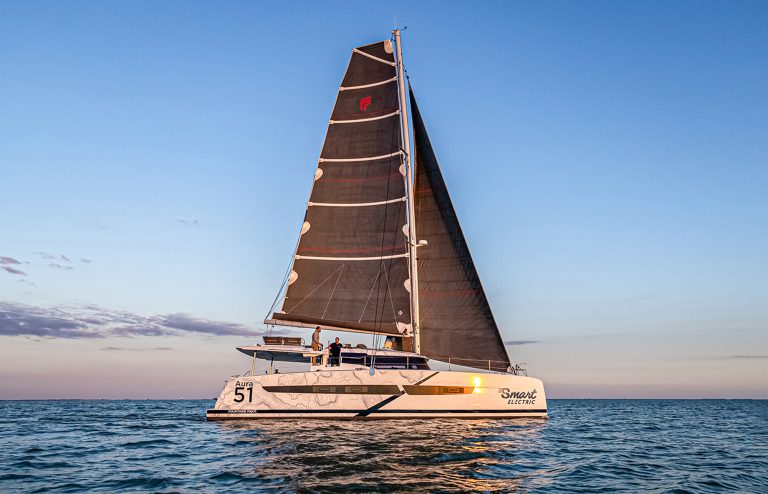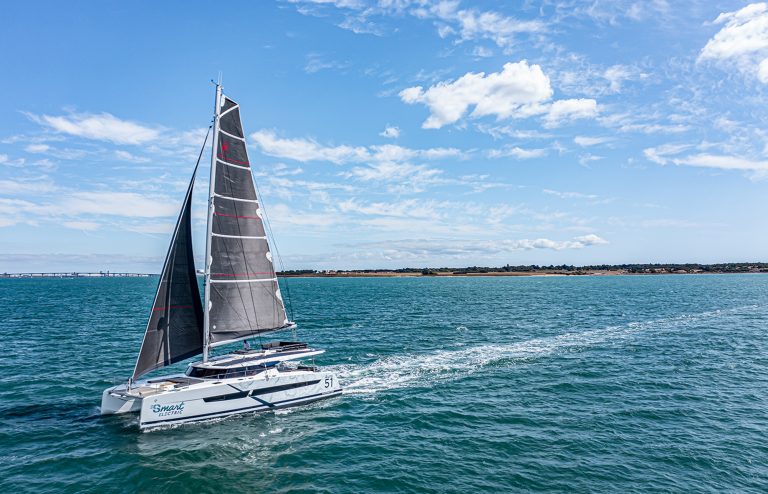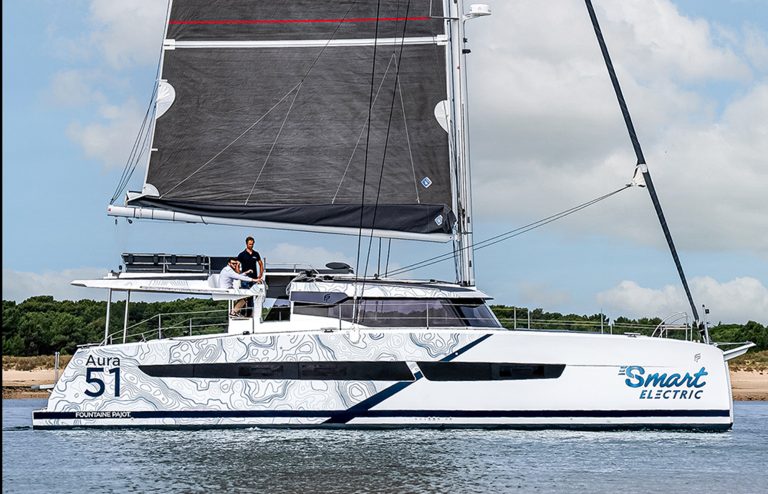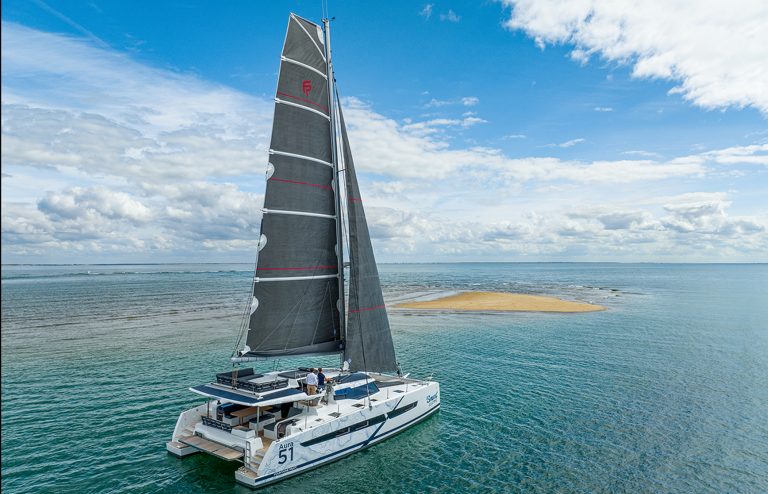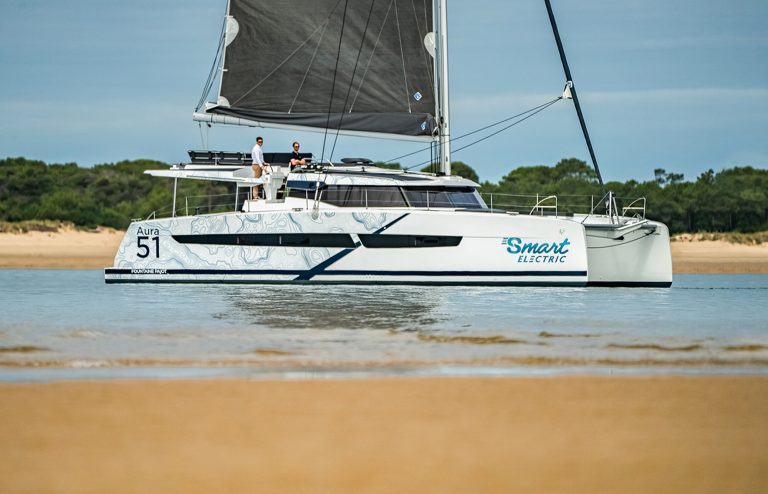 The latest release from catamaran-focused builder also upholds these sustainability principles. Fountaine Pajot recently unveiled the design of their Aura 51 smart electric, which operates with an electric motor. With this innovation, the company has removed two of the three internal combustion engines typically found in catamarans. This advanced technology results in a fully electric boat that offers zero emissions and silent operation.  
Furthermore, the Aura 51 catamaran has two pods under each hull. The pods act to propel the boat simultaneously as the hydrogenerator produces electricity. The energy produced is then stored in two small high-capacity lithium batteries.
Mathieu Fountaine, the Deputy CEO who helms this project, elaborates in a press statement, "At full electric power, the battery will provide two hours of autonomy, and at reduced power, three to four hours. Of the three diesel engines typically found on a catamaran, just one remains on the Aura 51, whose operation is fine-tuned: the generator." 
The CEO continues, explaining that the Aura 51 will offer boaters the possibility of producing zero carbon emissions whilst underway. "The boat has enough solar production, hydrogen generation and storage to spend a weekend sailing 100% electrically, or a week at anchor without using an internal combustion engine," he caps.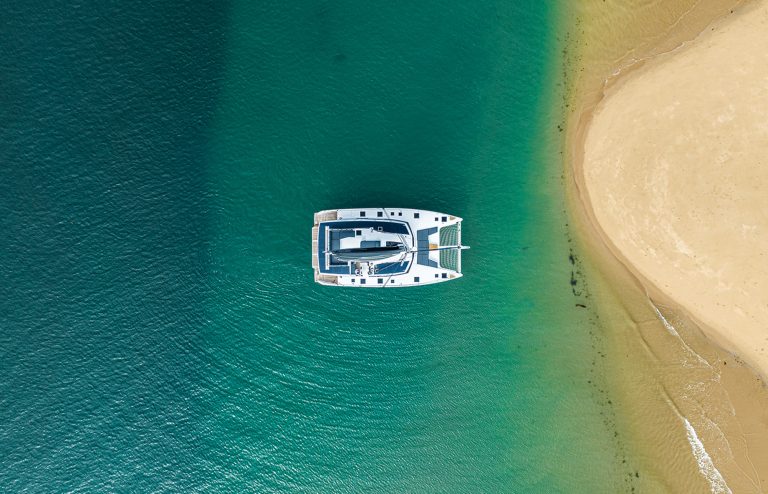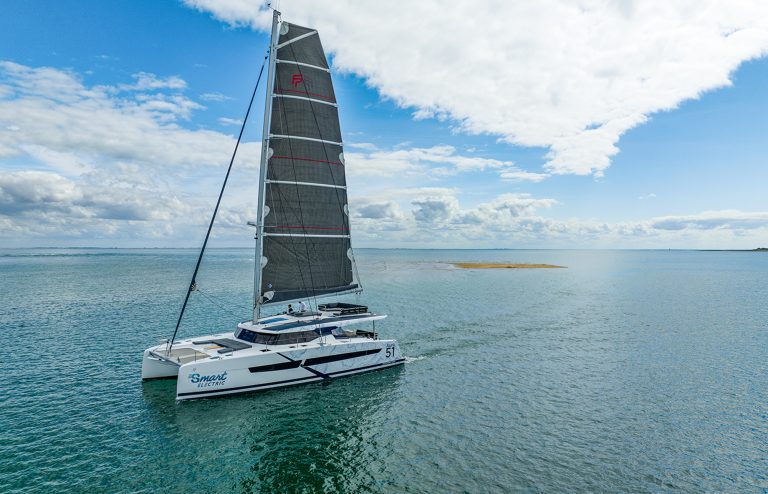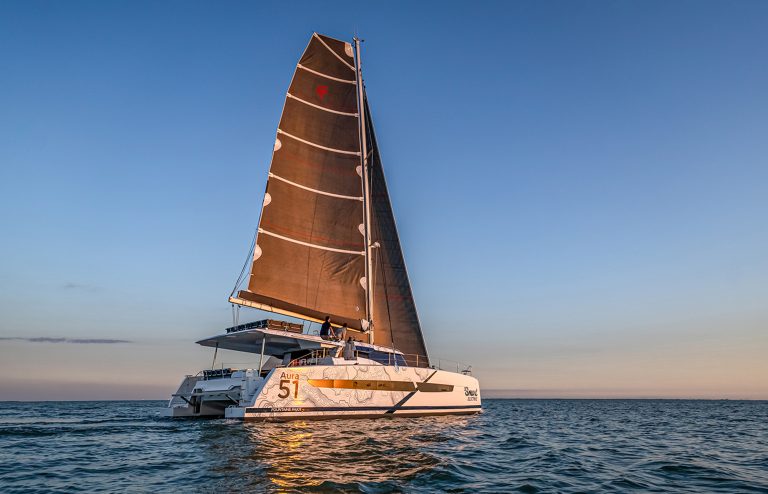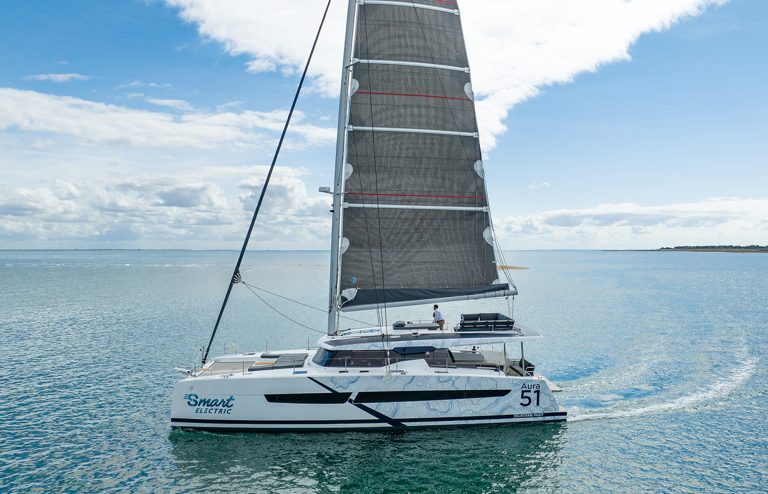 Offering additional choice to customers, the Aura 51 is available in four different layouts. Whether boaters seek the 6-cabin version or opt for the Full Maestro edition with an owner's cabin that stretches across the entire port hull (or choose another configuration in between), the catamaran effortlessly adapts to one's cruising specifications.  
Mass production of Fountaine Pajot's Aura 51 is set to occur in autumn of 2023.